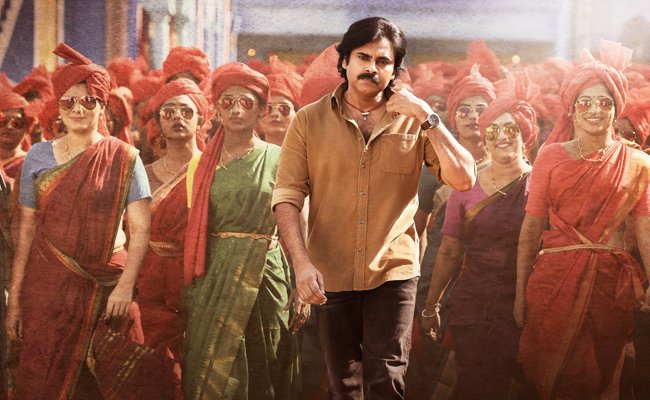 Generally, big ticket movies, released with a lot of hype and buzz in the media, do not witness any fall in collections from the second day itself.
Since tickets are booked online well in advance, the collections for such films continue to be on a higher side, unless the talk is disastrous.
That way, power star Pawan Kalyan-starrer Bheemla Nayak, which has received rave reviews from the media, should continue to witness record collections on Day 2 also.
But going by the reports, the collections for the film have witnessed a downtrend in both the Telugu states on the second day itself.
Though the collections at the box office were good in the cities, but in the "B" and "C" centres, there have been reports of a considerable drop in revenues.
Even in cities, those had made bulk booking of tickets with a plan to sell them in black market, could not find takers.
The talk in the exhibitors' circle is that though there were house-full boards at the theatres, there were empty chairs in the hall.
In Ceded area, the tickets for Bheemla Nayak were sold for Rs 300 to Rs 500 a ticket, but on the second day, the rate has come down to Rs 200. In north coastal Andhra, the theatres could not witness full houses.
In the Nizam area, Bheemla Nayak witnessed good collections in Hyderabad city, but since it was released in too many single screen theatres, there were no full houses in many theatres.
As a matter of fact Bheema Nayak was promoted strongly by anti-YSR Congress party groups. Most of the film websites have given above three ratings. Several top politicians tweeted about the movie praising Pawan Kalyan and his film.
Though the Andhra Pradesh government imposed strict restrictions, most of the theatres in the state, barring those in Krishna district, have sold tickets at higher than prescribed rates.
In spite of all that, Bheemla Nayak could not sustain its collections from the second day of the release, indicating that there is a downtrend in the market for the film.
According to the talk in the film industry circles, there is no chance of repeat audience for the film.
Reason that is being talked about is: there not many moments that appeal to fans and it cannot attract the family audiences.
"There are no songs in the second half of the film. Maybe that is the reason why the film could not sustain the hype," sources said.