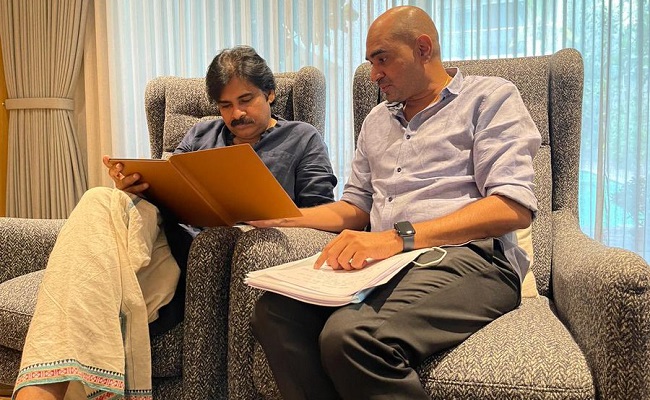 Pawan Kalyan will leave for Russia this week. He will be celebrating Christmas with his wife Anna Lezhneva.
Anna has moved to her native place and has been staying with her kids there. Before leaving for Russia, the actor had done two important things.
He wrapped his shooting for "Bheemla Nayak". He also heard the reading script session narrated by Krish.
Pawan Kalyan wanted certain changes in "Hari Hara Veeramallu" and Krish along with his writing team made some alterations to the original story. He went to Rajasthan recently to rewrite the script.
The film will resume its shooting part in January 2022. Being produced by AM Rathnam, "Hari Hara Veeramallu" halted its production for nearly a year.
The film's shooting was stopped early this year. The producer faced financial problems. It looks like everything has been sorted out now.
Krish also roped in Nargis Fakhri as the second heroine in the film in place of controversial actress Jacqueline Fernandez. Nargis Fakhri will play a princess.