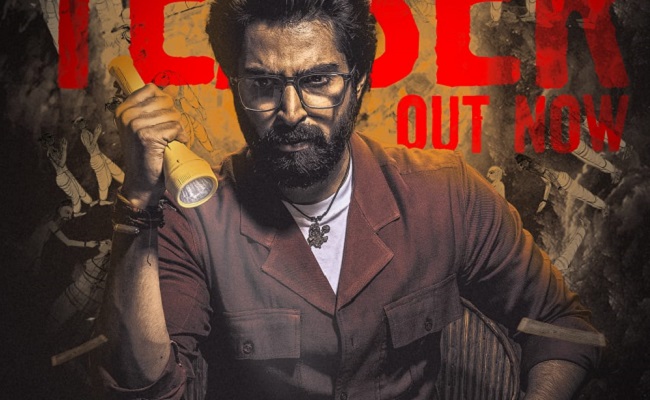 The upcoming film from talented actor Shiva Kandukuri has a title "Bhoothaddam bhaskar Narayana" and today the makers released haunting and intriguing teaser. The expectations are running higher for this movie and the teaser has raised the curiosity meter even higher.
The teaser begins with a murder investigation and the serial murder case will become problem for the police. They find 16 bodies in a same way with no heads. And police begin investigation and they find no leads.
Then our detective Bhootaddham Bhaskar Narayana enters and he tries to solve this with his brilliance and wittiness. In the teaser, the creators withheld a lot of information and raised lot of questions about the murders and investigation. And the end shot surely raises lot of curiosity in audience.
It looks like Intriguing socio fantasy tale. It appears like upcoming director Purushotham raj is keeping things a secret. Shiva had made a strong debut with Choosi Choodangaane and recently impressed with Meet Cute. He will now be portrayed in this movie as a detective.
In the movie, Rashi Singh is shown as Shiva's potential love interest. The post-production work is currently moving quite quickly. The soundtrack was written by Vijai Bulganin and Sri Charan Pakala. The film will be released in theatres on March 31, 2023.