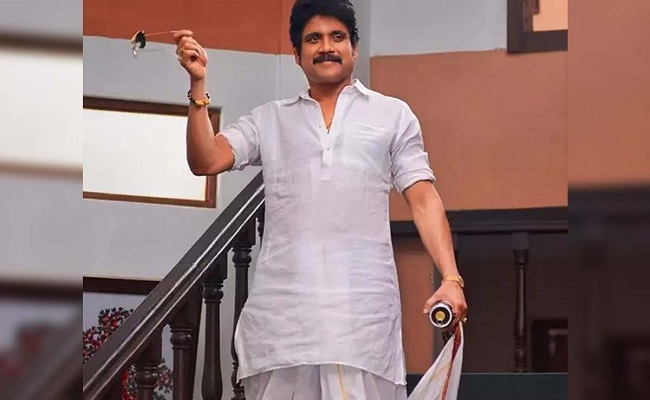 Everything fell in place for Nagarjuna and Naga Catania starrer "Bangarraju" which was released amid the third wave of coronavirus.
Surprisingly, the film took massive collections in the first four days in Andhra Pradesh. It cashed in on the festival season perfectly.
But "Bangarraju" could not sustain the momentum thereafter. The film also failed to pick up its collections despite no competition in Telangana and overseas.
By end of the second week, "Bangarraju" turned out to be an average grosser. It is a hit in Andhra Pradesh, but it could not gain much in Telangana.
Overall, the film is a hugely profitable venture for Nagarjuna. Zee Studios bought the film's entire rights (theatrical, digital, and satellite) from producer Nagarjuna even before the commencement of the shooting.
As a producer, he reportedly made a cool Rs 20 crore profit on the project from Zee Studios.
However, Zee Studios has not gained much from the theatrical business. It will have to monetize from satellite and digital streaming.