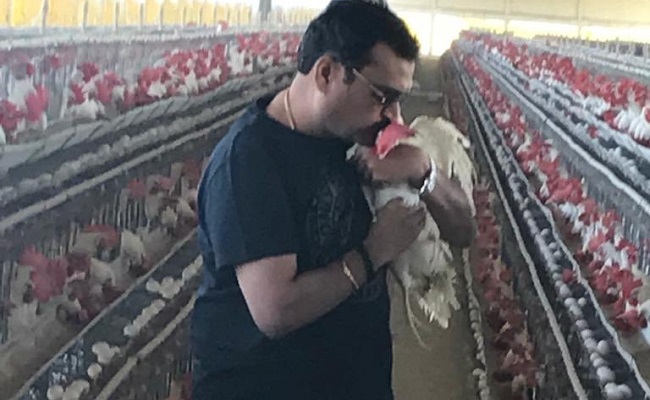 Actor-producer Bandla Ganesh is badly affected by the coronavirus outbreak. He says his position is like coming out of the frying pan into the fire.
He is talking about his financial status. Due to coronavirus, the poultry business is incurring huge losses.
The poultry industry has been hit hard amid rumors that the novel coronavirus can be transmitted through the consumption of chicken.
Posting a picture of him kissing a chick in his poultry farm, Bandla Ganesh captioned "Mundukelte Nuyyi Venkalte Goyyi" (Caught Between a Well and Pit).
He owns big poultry farms in Telangana and his main source of income from this business. He has already lost money in the movie industry as some of his recent productions bombed at the box-office.
His attempt to become busy as an actor also turned out to be a flop show. He made a comeback as an actor in Mahesh Babu's "Sarileru Neekevvaru" but the film didn't help him in any way.
Bandla also dabbled into politics unsuccessfully. All in all, his position is very bad.