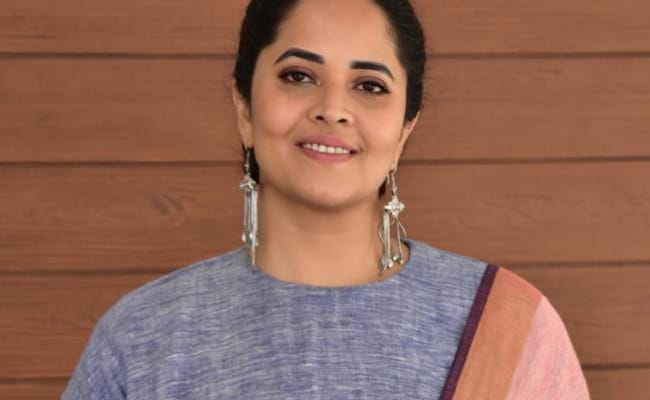 Anasuya Bharadwaj has been getting some strong character, after Rangamatha character in Rangasthalam. She will be seen in yet another powerful character in Peddha Kapu-1.
The film directed by Srikanth Addala marks the debut of Virat Karrna as a hero and Anasuya made an interesting revelation on how she was cast for the movie.
"After hearing the story, cinematographer Chota K Naidu and producer Miryala Ravinder Reddy believed that I'd be apt for the character. Then, they approached me with the story. But I got selected only after I auditioned for the role."
"Like how I became popular with Rangamatha character, I'll get good name for the character in Peddha Kapu-1. I believe I will be referred to by my character name in Peddha Kapu-1, after its release. In fact, other female characters in the movie too are very strong."
Anasuya stated that she was shocked when Srikanth Addala narrated this story. "We have a different impression on Srikanth Addala who previously made family entertainers. But it's completely a different transformation for him as a director."
Anasuya showered praises on hero Virat. "Virat worked really hard for this movie. He got lots of injuries while shooting for the movie. His character in this is very ferocious. Many people who saw the trailer compared him with Prabhas. Virat indeed adores Prabhas."
The film Peddha Kapu-1 produced grandly by Dwaraka Creations is due for release on the 29th of this month.