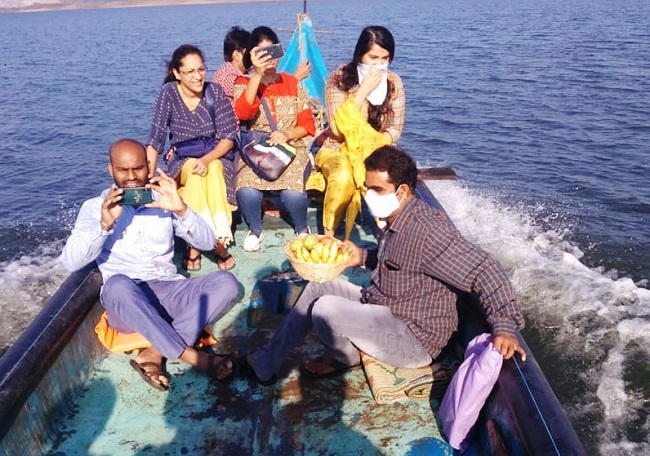 Anushka is a female superstar, with millions of fans, riches worth millions of crores. But she leads a simple life, she is still a middle-class girl by heart. Proof: her recent Polavaram temple visit.
Along with her friend Prashanti Tipirneni, Anushka Shetty made a trip to a temple in Polavaram, West Godavari, Andhra Pradesh.
She took a regular boat, covering her face with her chunni, to avoid getting recognized. The actress calmly went to the temple and had done her Pooja returned to the Hyderabad.
However, some people have recognized Anushka Shetty and captured on their mobile phones. These pictures have gone viral on the internet.
Anushka Shetty is a devotional person. Lately, she is performing a lot of poojas at various temples. The 39-year-old actress is still single.