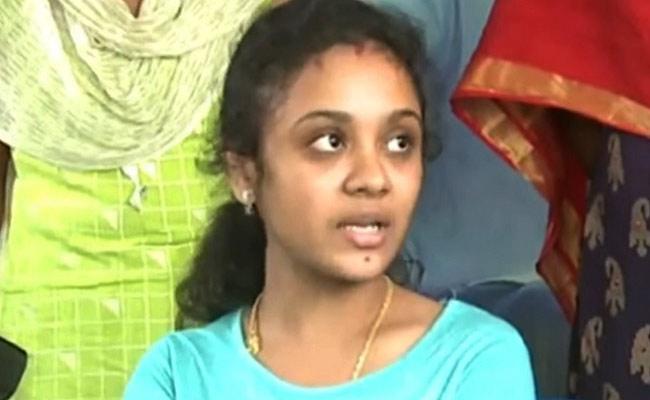 Maverick film maker Ram Gopal Varma, known for picturising controversial scripts and facing legal disputes, is once again caught in the legal wrangle.
On Tuesday, a petition was filed against RGV in Nalgonda court for making a film titled "Murder" based on the real life story of Amrutha, an upper caste girl who got married to a Dalit boy Pranay against her parents' wishes, which eventually led to the boy's murder two years ago and finally to her father Maruthi Rao in March this year.
In her petition in the Nalgonda court, Amrutha alleged that Ram Gopal Varma was making a film on her life story without her permission, distorting several facts in the case.
"I have been in a terrible psychological trauma after the murder of my husband Pranay and the suicide of my father Maruthi Rao five months ago. And Varma is trying to cash in on the turbulent incidents in our lives by making a film based on the incident," she said.
Amrutha said RGV had been using the names of her and her family members and the incidents connected to her life without taking any permission from her or her family.
She said she had filed a petition in the court seeking stoppage of the film for using the names and pictures of her and family members without permission.
The Nalgonda court transferred the petition of Amrutha to a special court on SC/ST cases, which served notices on the director and producers of the film "Murder" asking them to appear before the court on August 6.
The notices were served on the accused through e-mail and WhatsApp.