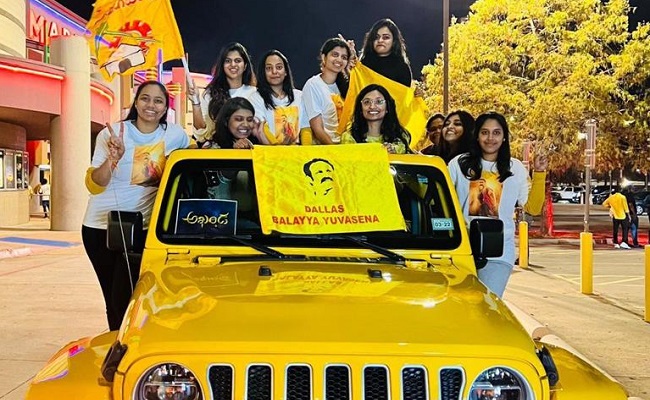 "Akhanda", the third film in the combination of Nandamuri Balakrishna and director Boyapati, has created a storm at the box office.
The box-office numbers are huge. That masses have come in a big way to watch the film is noticeable. But as they, all the glitters is not gold.
If we look at the premiere numbers overseas, it was the result of a well-orchestrated plan by a community. The film grossed 332k dollars on the premiere day. Nearly half the amount came from one city in the USA.
The people belonging to Balakrishna's caste had booked theaters and shows in the USA and distributed tickets for their community members. Thus the film created a record as the highest grosser (premiere shows) in 2021.
The same pattern was noticeable in Andhra Pradesh and Hyderabad. In AP and Hyderabad, their community members had bought the tickets for higher prices by holding benefit shows. All this is to give a record opening for Balakrishna.
It is sad to see that politics, caste, and cinema have become intertwined in the Telugu community. The Kammas have taken it as a prestige issue to show that Balakrishna can still pull the audiences to the theaters in a big way. They see him as the 'brand' ambassador for their community.
On the internet, you also find people project themselves as intellectuals and behave as if that they don't care about caste. And the same group of people is tweeting in a blissful mood about Balakrishna, his movie, and the collections. There is no need to specify to which community they belong. For these groups, caste is important even judging or enjoying a movie.