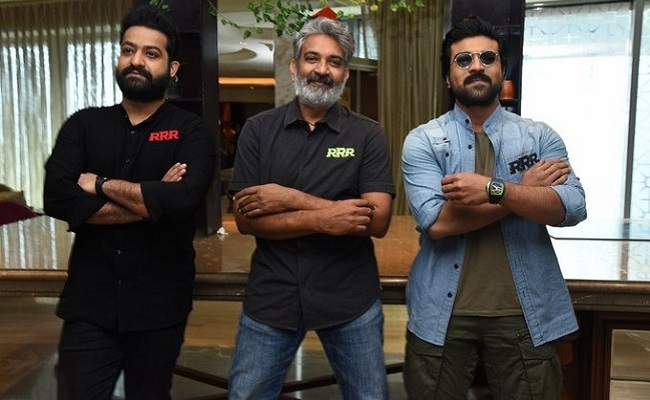 After winning the prestigious Oscar award for the "Naatu..Naatu.." song through extensive international lobbying, the RRR team is now focusing on winning national awards.
According to sources, there is a fierce competition between Jr NTR and Ram Charan for the Best Actor award at the national level, as both have given tremendous performances in the film and are fully deserving of the award.
Since only one of them can receive the award, sources suggest that lobbying has begun from both sides to secure it.
Ram Charan's recent meeting with his father Chiranjeevi and Union Home Minister Amit Shah in New Delhi is believed to be part of this lobbying effort.
Shah expressed his delight at meeting Chiranjeevi and Ram Charan, acknowledging the significant influence of the Telugu film industry on India's culture and economy.
He congratulated Ram Charan on the Oscar win for "Naatu-Naatu" and the phenomenal success of RRR.
Reportedly, Chiranjeevi is using his connections with the Bharatiya Janata Party's big bosses to lobby for the national award for his son.
Union Information and Broadcasting Minister Anurag Thakur also visited Hyderabad to meet Chiranjeevi a few days ago, where the issue of a national award for Ram Charan was discussed.
Meanwhile, S. S. Rajamouli, the director of RRR, is indirectly lobbying for the national award for NTR. He is reportedly influencing those in power through his father Vijayendra Prasad, a Rajya Sabha member.
It is rumored that Vijayendra Prasad has close ties with Prime Minister Narendra Modi and has spoken on NTR's behalf regarding the national award.
Regardless of who receives the national award, it will be an honor for the entire RRR team, particularly Rajamouli.
The film is also expected to win awards for the best visual effects, best music, best sound design, and choreography, according to sources.