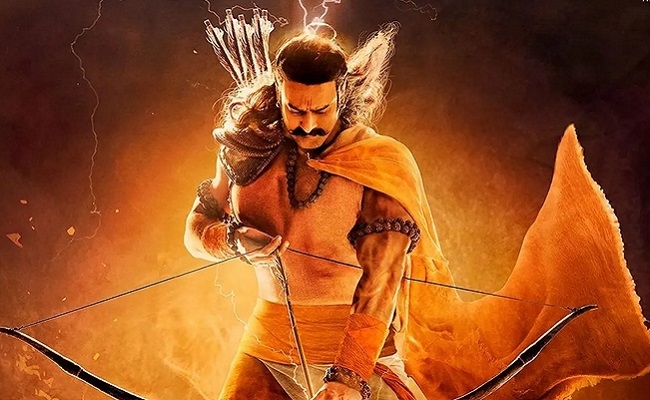 The highly anticipated magnum opus "Adipurush," directed by Om Raut, is scheduled for a 3D theatrical release on June 16. Prior to its release, the makers unveiled the final trailer on Tuesday.
The new trailer is a significant improvement compared to the previously rejected teaser, which received criticism for its poor VFX and animation.
The film features Prabhas as Raghava, Kriti Sanon as Janaki, Sunny Singh as Lakshmana, and Saif Ali Khan as Lankesh.
With a runtime of over 2 minutes, the trailer effectively establishes the storyline of Ramayana, beginning with Sita Haran, portrayed by Kriti as Janaki, and Saif as Lankesh.
Prabhas shines as Raghava on the battlefield. While the first half of the trailer showcases impressive visuals, surpassing previous trailers and teasers, the latter half experiences a slight decline in quality.