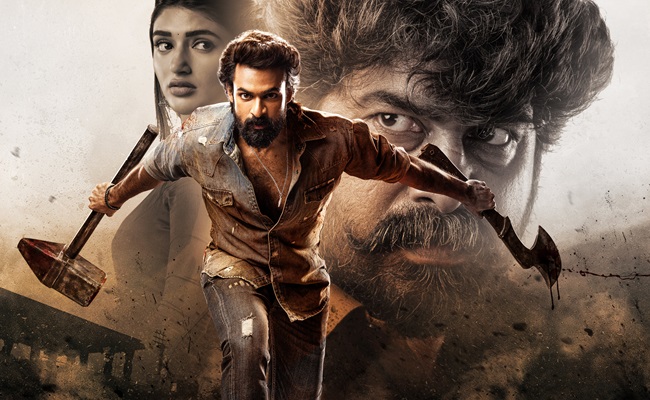 The trailer of "Aadikeshava" was released today. Sreeleela, playing the female lead, is the only commercially appealing element so far. However, the content in the trailer looks lackluster, featuring run-of-the-mill routine stuff.
The Telugu audience has seen countless films of this sort, and this movie seems to be a concoction of all such films.
Vaishnav Tej appeared with his usual expressions. The trailer featured the expected elements of villainy and action, following a routine pattern. The biggest drawback seems to be the weak background score.
In the current landscape of commercial films, both background scores and cinematographic frames are often innovative and effective, but this trailer seems to not be on par with any recent films.
The producer himself asserted that the film doesn't promise novelty; it doesn't claim to be a cinematic masterpiece, but, it positions itself as a mass entertainer, encompassing various emotions. Thus the expectations are kept very low.
Consequently, the trailer fails to introduce anything groundbreaking or exceptional. It appears to be crafted by combining all the essential elements, resulting in a formulaic presentation.
Radhika appears in important role but sounds routine. The dialogues are outdated. GV Prakash scored the lackluster music while Navin Nooli edited.
Naga Vamshi and Sai Soujanya are the producers while Srikanth N Reddy directed the film. It is set to hit the screens on 24th November.