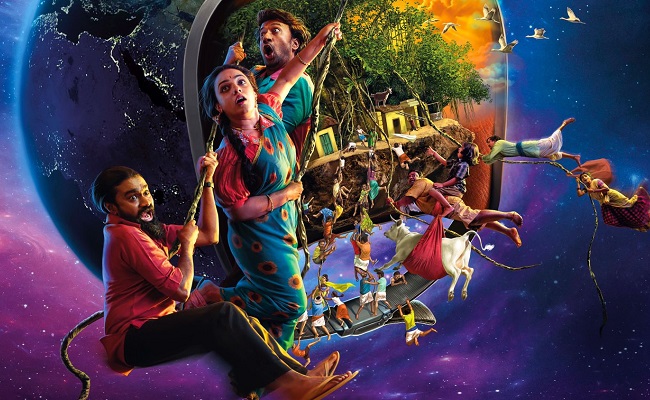 Skylab, a science fiction film that promises to take the audience to 1979, is gearing up for theatrical release.
"Let's go on a dreamy ride to 1979, to the beautiful world of Bandalingampally! 🌌 #SKYLAB is crashing soon in THEATRES 🛰️", said its makers, who have released an intriguing poster.
"The post production of the film is almost done and we are planning to release the trailer in this month. We have recently recorded with the prestigious Macedonian Symphonic Orchestra for important themes in the film," they said.
"The beautiful aesthetic of 1979 has been brilliantly captured and we can't wait for people to see the world that has been created. The film will have a wide theatrical release, the release date will be announced in the coming days," they added.
Nithya Menon, Satyadev and Rahul Ramakrishnan have teamed up for Skylab. It is a fun story that happens in the village of Bandalingampalli.
The movie directed by Vishvak Khanderao focuses on the stories of three individuals Gauri, Anand and Ramarao.
The events take place during the period when USA's first space station Skylab fell from space in 1979. The movie is produced by Prithvi Pinnamaraju and co produced by Nithya Menen.
Music for the movie is by Prashanth Vihari and editing is by Raviteja Girijala.