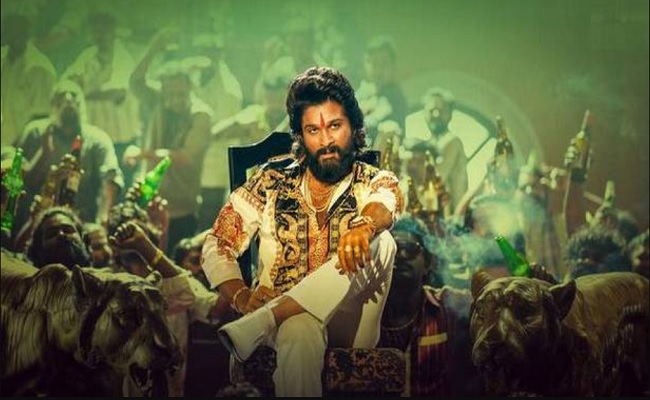 The year 2021 is going to down its curtain in another couple of days. If we look back to see, who the hero of the year from the silver screen, we get the answer that he is none other than Allu Arjun.
Yes, the years 2020 and 2021 are captured by him with Ala Vaikuntha Puramu Lo and Pushpa respectively.
Owing to the reasons of Corona pandemic, many big heroes couldn't check their luck on the screen in the last two years.
But Allu Arjun was so lucky to hit the screen when there was no pandemic and lifting away the fortune.
It should be underlined that his 2020 blockbuster AVPL has come on to the screen in January when the pandemic wave didn't hit the nation yet. That was just 2 months before the national lock-down.
Similarly in the year 2021, his 'Pushpa' was released on December 17, when the pandemic situation was completely under control and the theaters were in full swing to do business.
Shockingly, just after two weeks after the film's release, the pandemic gales started hitting the nation again. But the film has completed its full run at the theaters by now.
This shows the luck factor of Allu Arjun and his wise decision to release Pushpa on December 17 without giving luxury of time to Sukumar to fine tune the project.
Had Sukumar was given time, the film would have stuck in the shackles of the pandemic wave. The film 'Pushpa' became a hit and stood up as a milestone in the filmography of Allu Arjun.
So, it is needless to say that Bunny is the hero of the year 2021.