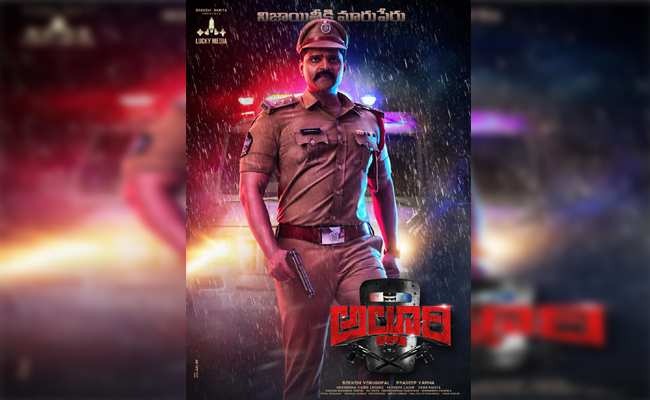 Introducing Sree Vishnu as the sincere cop, the makers of his latest flick under the direction of Pradeep Varma have unveiled title and first look poster.
Alluri is the title locked and it's a perfect one for the film of the genre. The first look poster presents Sree Vishnu as a tough police officer.
Walks viciously with a gun in his hand on a rainy night, Sree Vishnu looks macho in the first look poster with a muscular body.
Sporting handlebar moustache, Sree Vishnu gives a stern gaze here. The first look poster is effectual.
Alluri is a fictional biopic of an honest police officer and the movie shows the different circumstances in his life and how he reacts to them.
Director Pradeep Varma is said to have done lots of study to prepare the subject and his intention is to describe the greatness of cops.
Kayadu Lohar is the heroine opposite Sree Vishnu in the movie that features Suman in an important role.
Bekkem Venugopal is producing the movie under Lucky Media, while Raj Thota is the cinematographer and Harshavardhan Rameshwar is the music director.
Except for a song entire shoot has been wrapped up. The film's release date will be announced soon.