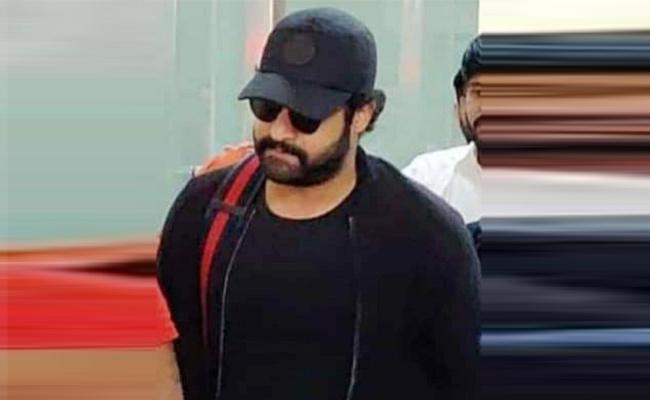 'Agnyaathavaasi' had severely disappointed director Trivikram Srinivas who was in a very good form at that time.
Usually, star heroes stay away from directors who has just delivered a disaster. But NTR came forward to work with Trivikram.
If we keep aside the success range of 'Aravinda Sametha', the movie has definitely boosted the confidence of Trivikram. Recharged with NTR's film, he has delivered a blockbuster 'Ala Vaikunthapurramlo' with Bunny.
On the other hand, Harika Hassine Creations banner has compensated the losses incurred by the buyers and distributors of 'Agnyaathavaasi'. They have also spent 11 crores and settled Trivikram's Mythri advance issue.
Now, they have planned back to back films with Trivikram. They had lined up projects with top stars like like NTR, Ram Charan, Pawan Kalyan and Allu Arjun.
There is time for other three projects but Trivikram- NTR project is the first one in the line, and it has already been announced.
At this juncture, Namrata said to have started implementing strategies on behalf of Mahesh. It is known that Mahesh is a brand ambassador for Lloyd.
Namrata personally requested Trivikram to direct a couple of advertisements featuring Mahesh Babu. By doing so, she is planning to bring Trivikram and Mahesh onto the same platform after the ad.
At the same time, she has a plan B as well. Dil Raju is planning to do a film with Trivikram for a long time. She is planning to bring Dil Raju and Harika Hassine together to make a film with Mahesh.
On the contrary, Harika Hassine is not in a mood to produce a film with Mahesh now. Unless Trivikram pressurizes them, they are not planning a film with Mahesh Babu. If they go to Mahesh Babu due to the delay in RRR, it will surely hurt NTR.
Even if they proceed with Mahesh Babu and come back to NTR project, the other projects which are lined up by Harika Hassine will get disturbed.
In case RRR gets delayed, Harika Hassine is planning to take up the long pending project with Venkatesh by taking permission of NTR. It is known that Trivikram-Venkatesh project was announced long back. But it did not materialize.
On the whole, Namrata's strategy and Dil Raju's planning may not materialize easily.