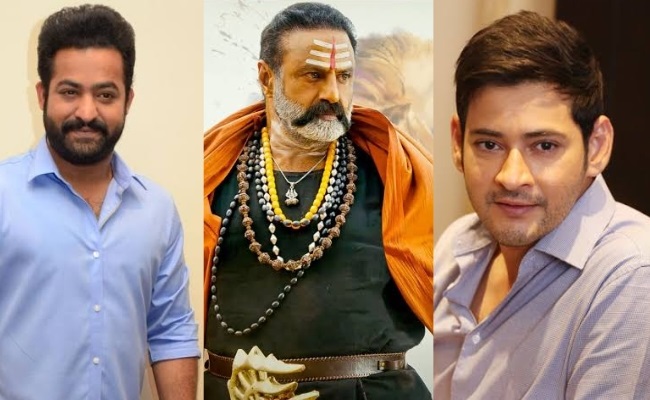 Irrespective of the public reception and the box office result, the film "Akhanda'' is considered to be the pride of a community and its party.
There has been a one sided projection as a successful film and now the success meet is also planned.
It is known that a young producer is behind the celebrities of a community making tweets in support of the film.
Making a step forward, now Mahesh Babu and Jr NTR are invited to the success meet which is about to be held shortly. This entire game is to consolidate the unity of a community.
The surprising fact is that some industry bigwigs of this community are helping out openly for "Akhanda'' though they are no way related to the film.
Sources say that Mahesh Babu is obligated to attend this though he is not ready to get into the community issues. So he may attend due to his professional reasons.
On the other hand, the hearsay also says that Jr NTR is afraid that his films may suffer the wrath of this community if he ignores this invitation. So, he may also attend because of his fear.