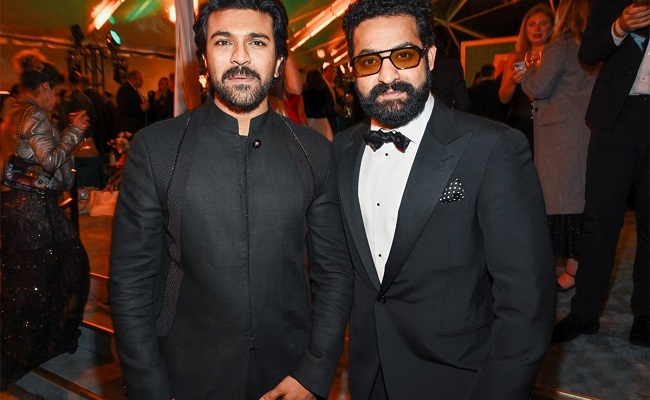 Ram Charan and NTR are close friends, treating each other like brothers, they say. Their believable onscreen friendship in Rajamouli's "RRR" helped them gain recognition around the world through the film's Oscar campaign.
However, a war has started on the internet among their fans. Supporters of Ram Charan are celebrating the actor's recent attention at the HCA awards, but NTR's fans are sceptical, claiming that NTR is a genuine international phenomenon.
Ram Charan's supporters accuse NTR of overspending on social media trends, leading to fights between the two fan groups, just like last month.
The Oscar campaign for "RRR" has further intensified the animosity between these stars' fans.