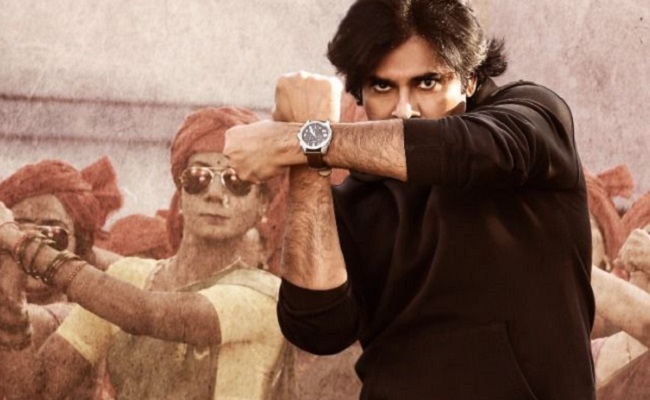 What is Pawan Kalyan's range as an actor? What is the performance of his films at the box office? What can be the budget of his future films? What can be his remuneration?
The answers for all these questions are going to come out in a day or two.
The final result of Bheemla Nayak will be known either by Monday or Tuesday. So, the future of Pawan's career will depend on the result of this.
Bheemla Nayak ran really well in the first five days. But there was a heavy drop in collections all of a sudden. The problem was with lack of repeat audience. Though there is a drop, as there was no new film around, it could continue its run safely. But the run is going to stop with the arrival of Radhe Shyam on 11th March.
So, the next three days are the end of days for the theatrical run of Bheemla Nayak.
But the shocking fact is that this film couldn't make a breakeven not even in a single area except for overseas.
Forget about the profits, even the breakeven is far from reach in many places.
Coming to Naizam, the film garnered a collection of 30 Cr approximately including GST. This region should make a total collection of more than Rs 1 Cr in the next 2-3 days for breakeven.
The situation is worse in the ceded region. The break even seems to be a quite impossible task even if the film runs with houseful collections in the next three days.
Same is the case with Vizag, Guntur, Krishna and East Godavari.
'Bheemla Nayak' is the film that has received unanimous hit talk. So, if the plight of his hit film is like this, then the situation of average or flops can be imagined.
It is true that Pawan Kalyan has a craze. But that has a limit.
There is a talk that Pawan took Rs 50 Cr as remuneration for Vakeel Saab. There is a grapevine that he was signed for Rs 60 Cr to work for Harish Shankar- Mythri Movies film. Sources say that a bigger paycheck is going to be given to him for the remake of Vinodaya Sitam.
If the remuneration given to Pawan Kalyan and the total investment on the making are not working towards break even, then what is the use of making films with him at such a cost?
Already the production costs are kept minimal for Pawan Kalyan's films these days. The only big thing is his remuneration. Anyhow, his market value will be declared in a couple of days.