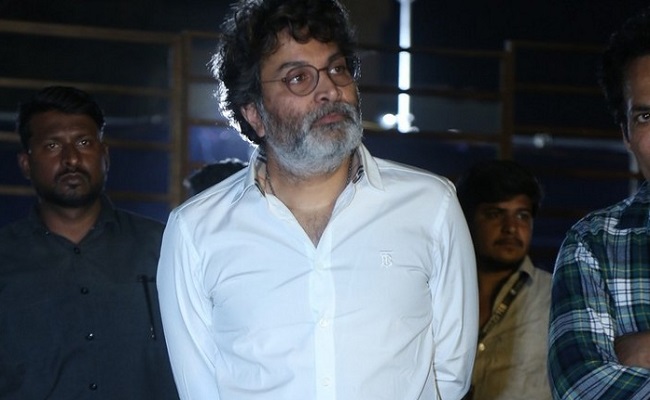 Trivikram is a shrewd director in Telugu Film Industry. He knows how to make good money even with a small amount of work. He is now earning more than any other director except Rajamouli.
Sources say that he bagged a remuneration of Rs 10 Cr to pen dialogues for a remake film just by tweaking some scenes here and there.
Many said that that amount is not only for the dialogue part but for resourcing Pawan Kalyan to act in the film.
Similarly now, he is writing for another remake film at a price of Rs 20 Cr this time. Well, that is Samuthirakani's directorial.
Such remuneration is possible for any star director if it is the direction part. But just for the reason of holding Pawan Kalyan in his pocket he is making this much, say sources.
It is known that the relationship was strained between Mythri Movies and Trivikram a long time ago. An advance was given to him but he didn't make any film in the given time. So the banner asked the advance back.
That amount was settled by the Harika Hasini banner as an internal settlement. But still, Trivikram holds some grudge on the banner as per Tollywood gossip/
That's the reason Trivikram is setting project after project with Pawan Kalyan. There are two films with Pawan Klayan in line- one in the combination of Sai Dharam and the other in the combination of Vaishnav Tej.
Trivikram is going to write the story and dialogues of these films. Other directors will work for these films. That way Pawan is fully engaged for 2022.
Trivikram didn't direct any film after Ala Vaikunta Puram Lo. But still he made Rs 40- Rs 50 Cr in the last two years in the name of setting projects and writing dialogues.
This shows the intelligence of Trivikram.