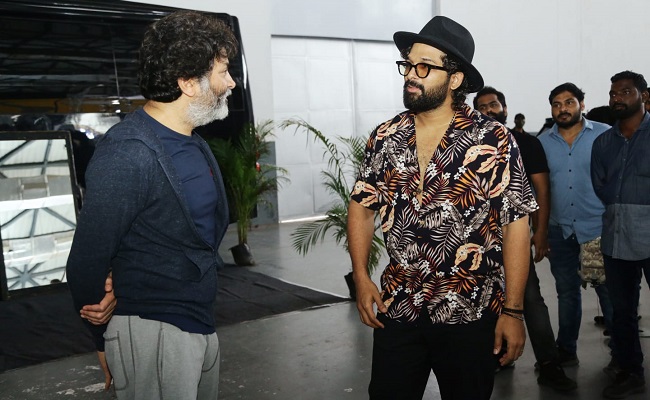 The latest news in the entertainment circuit is about Trivikram directing Allu Arjun's commercial for Red Bus. But here is a major twist.
All that Trivikram did for this Ad is nothing but just saying 'Action' and 'Cut'. Everything else was done by a creative team who worked for this Ad shoot.
A birdie says that the amount paid to Trivikram to say those two words is Rs 45 lakh as per an inside source. That's the power of getting branded. One can earn money by doing nothing.
The smart people in the film industry struggle to get more popularity than earning by toil. All that the brands need is a showing off that the who is who in the industry are working for their Commercials.
In fact, they don't mind shelling out a few lakhs of rupees for this cameo role.
So, the real earning for any technician is there outside the cinema than within the cinema for the kind of work and the corresponding payments they get.