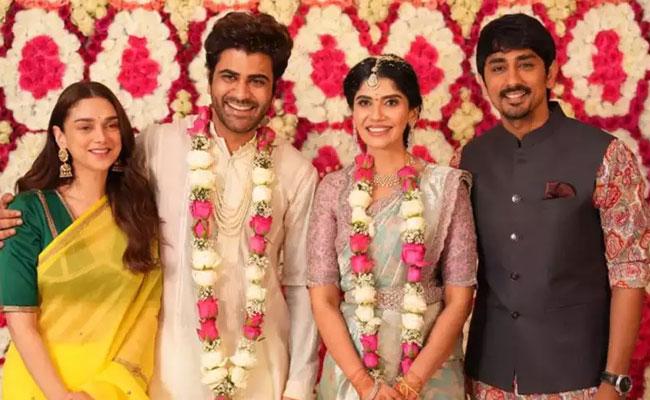 The film 'Mahasamudram' was a commercial failure, bringing no success to either the producer or the director.
However, the lead actors, Siddharth and Aditi Rao Hyderi, have moved on and have formed a romantic relationship.
Siddharth is known for being open and candid about his personal life, and he has not been shy about letting the public know about his relationship with Aditi. He is also not one to be overly concerned about a relationship or a breakup.
Ever since the couple starred together in 'Mahasamudram', their relationship has grown and they have been spotted together at various events.
The Telugu media spotted them together at PS-1 function in Chennai and freshly they were also seen together at a function in Hyderabad.
Siddharth attended the wedding engagement of Sharwanand with Aditi by his side and they stood next to the bride and groom to take pictures.
Overall, it is good to see that the couple is happy together, regardless of the outcome of their films. Many are biting their ears that Sid and Hyderi also may get into a wedlock soon!