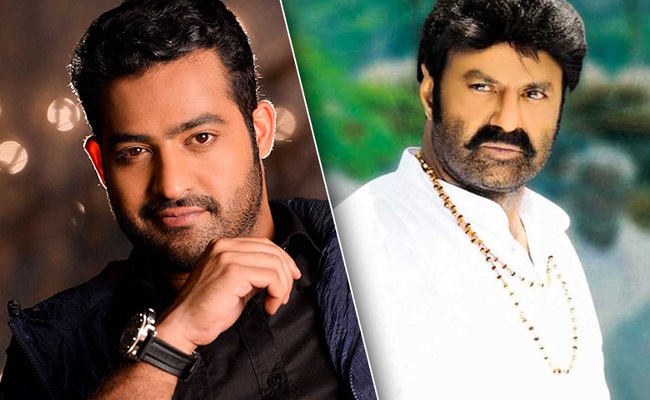 The centenary celebrations of NTR in Hyderabad garnered attention due to the conspicuous absence of Jr NTR. While various speculations circulated regarding his nonattendance, the actual reason is revealed.
It appears that Balakrishna personally called and invited several heroes to the event but overlooked reaching out to Jr NTR. This omission made Jr NTR feel unimportant and disregarded, as he did not perceive it as a genuine invitation.
But this is all pre-planned, as per the inside sources.
Interestingly, the sources say that it is a calculated move by the Nandamuri-Nara families. To the public, it seemed as though they had officially invited Jr NTR, who failed to attend.
They were aware that Jr NTR would feel insulted by not receiving a call from Balakrishna, which would result in his decision to stay away. They implemented this and proved successful.
Now, by omitting these details, they could simply establish saying, "We invited- he didn't turn up for his own grandfather's event".
If Jr NTR is wise enough and politically shrewd, he should organize an event on his own in memory of his grand father and show his might, say a few in film industry!