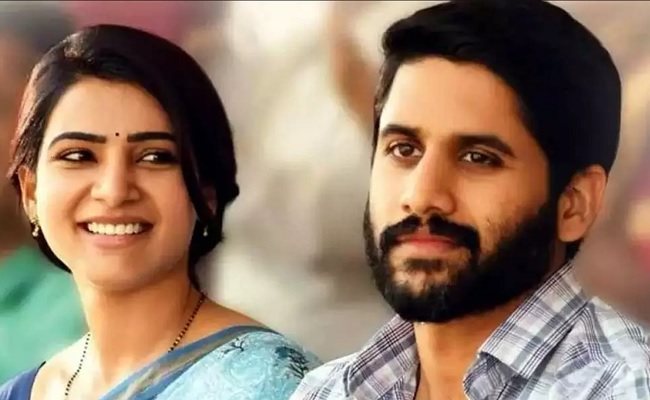 The hottest news doing rounds in the Telugu film industry circles for the last few weeks has been, undoubtedly, the proposed divorce of celebrity couple Naga Chaitanya and Samantha.
There have been several gossips on this divorce episode, but surprisingly, neither Samantha nor Chaitu responded to these gossips, either condemning or confirming them. Maybe, they have thought they don't have to respond to every speculative news.
But one would expect at least a satirical post from either of them on Twitter or Instagram, on which the couple is very active, since the rumours are about their family life. Interestingly, there were some posts on the social media from Samantha's side, lending credence to these gossips.
The latest rumour in the industry circles is that Samantha and Chaitanya have been living separately and that they had already approached the court for mutual divorce. There is a process for mutual divorce – they have to first apply for divorce and are given a specific period after which the divorce is granted.
Sources said the couple might make a statement on parting ways, once the court officially admits their mutual divorce plea and gives them permission. Till such time, whatever that appears on the social media will only be a gossip.
Meanwhile, Naga Chaitanya's latest film "Love Story" is up for release on September 24. And he is likely to make public appearance for the promotion of the film soon. He is learnt to have given the green signal to the producer, confirming dates for the promotional events.
It is learnt Chatanya would take part in a promotional event in Visakhapatnam and also a press conference. Then, he would definitely have to face the question from the media about the ongoing gossip on his separation from Samantha. He cannot escape answering the question eventually.
As regards Samantha, she had been staying in Goa for quite some time and is learnt to have moved to Chennai, keeping herself away from Chaitanya.
In any case, there is going to be some clarity on the Sam-Chai divorce before September 24 – whether they are just rumours or there is any truth in it.