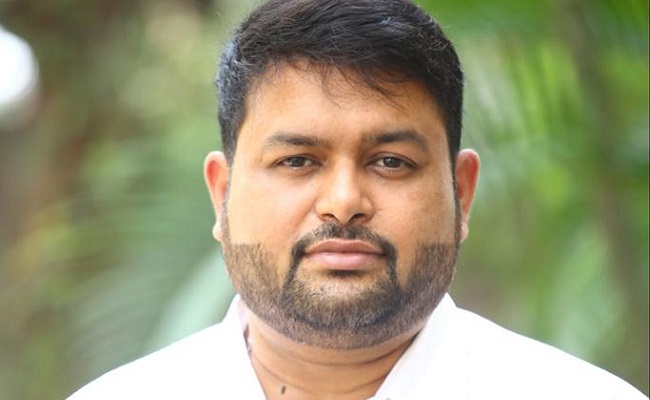 It is common to hear rumors about heroes and heroines in Tollywood. Music director Thaman has also been in the spotlight for the wrong reasons recently.
Thaman is currently one of the busiest music directors in Telugu. However, many claim that his work is not up to the mark for several films.
He is being criticized for using copy tunes, taking shortcuts to finish his work, and not putting in enough effort. The industry talk suggests that he wastes time on other things and treats his work as a pastime.
Thaman has a great fondness for cricket and manages to find time every day to play the sport. People from Tollywood say that sometimes he practices bowling with his staff in the corridor on the top floor of the hotel where he is staying.
After cricket, Thaman developed a keen interest in the AHA Indian Ideal program. As a result, he spends a little more time trying on various dresses and selecting the perfect ones.
In light of this, a young director is taking Thaman to pubs and parties whenever possible, hoping that he will provide tunes for his film soon. However, not a single tune has been composed yet.
Even films of big heroes like Mahesh, Prabhas, and Balayya have not received any tunes, according to insiders from Tollywood.
Team members close to him say that he worships only money and hardly respects the heroes and directors for whom he works and so keeps delaying the work.
An insider who is a senior director seems to have said to a group of bigwigs in the industry in a private meeting that Thaman is overloaded with work from all heroes and is not giving value to it.
"It is time top heroes should search for alternative and relieve Thaman for overload of work. A film for a couple of years is enough for this guy", he seems to have said. That's a danger sign for his career in fact.
Thaman seems to have taken for granted that the industry has no choice but to work with him. However, if he continues with this attitude, he may soon be replaced and forgotten.
In the industry, reputation and word-of-mouth matter more than actual work. Hopefully, Thaman will learn from this and improve his ways.