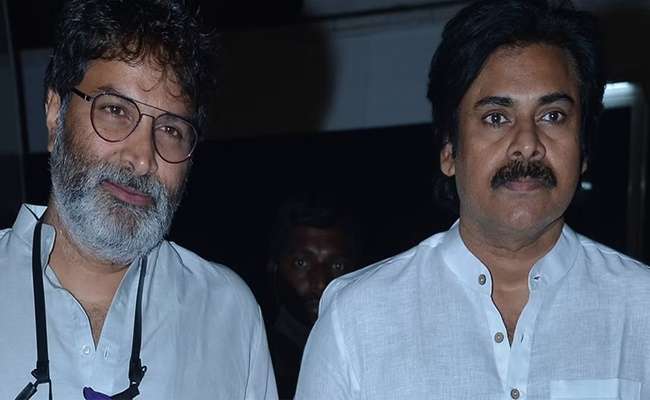 Pawan Kalyan and Trivikram Srinivas are undoubtedly among the best friends in Tollywood, with a deep bond of love and respect between them.
Pawan is considered a god-like figure while Trivikram is his trusted confidant and advisor.
Trivikram plays a crucial role in setting up movies with Pawan, whether it's for People's Media or Danayya productions. He has also been the driving force behind successful films like Vakeel Saab and Bheemla Nayak.
However, there are rumors circulating in the industry that Trivikram will not be appearing on stage with Pawan for a while, at least until the completion of the film he is currently working on with Mahesh. This is like a temporary divorce in public view, though the relationship continues behind the camera.
Apparently, Balayya had requested Trivikram to accompany Pawan to the Unstoppable show on Aha, but Trivikram advised him to take Krish instead. Although he came along with Pawan , he sat inside the caravan without coming out.
Recently, Trivikram planned the pre-release function of his film 'Sir' (as a partner in production) where everyone expected Pawan to make an appearance. However, the function was held without any guest, and it is believed that Trivikram felt it was not appropriate for him and Pawan to appear together on stage.
Sources say that Trivikram did not want to call anyone else in that range apart from Pawan.
There were also reports that Mahesh was concerned that Trivikram has been more focussed on Pawan Kalyan than the film he is doing with him. Mahesh wants dedication from the director with whom he works.
So not to rub Mahesh on the wrong side, Trivikram is keeping himself away from Pawan at least from the public and Mahesh's eye.