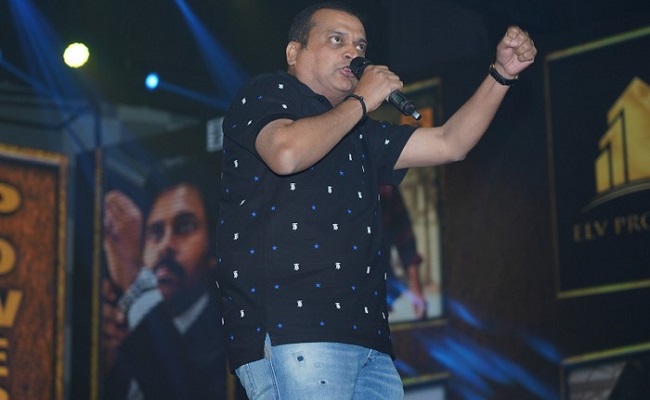 Bandla Ganesh is known for his aggressive speeches in audio functions that become viral within no time.
His famous' 'Eeshwara...Parameshwara..." speech from the dais of Vakeel Saab has become very famous in 2020.
Now many are waiting if Bandla's speech in the Bheemla Nayak pre-release event also catches fire. But sources say that he may not be seen in the event this time.
When asked for the reason it was revealed that Bandla Ganesh had some dispute with Trivikram which was not yet settled. There is an iron curtain between the two and so Bandla may be kept away from the event.
Reliable sources say that Jabardasth Hyper Adi may get the chance to speak this time in the place of Bandla Ganesh.
So, the fans of Pawan Kalyan should miss Bandla's mass speech this time.
Until and unless Pawan Kalyan insists Bandla to appear in the event, then he may get the chance to show his talent again.