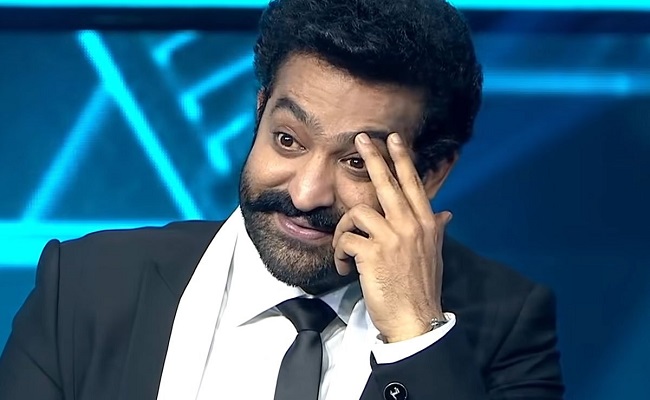 Jr NTR who came out to talk about the insult caused to his aunt Nara Bhuvaneshwari Devi released a video byte.
He didn't utter the names of Chandrababu or Bhuvaneshvari Devi but spoke like a reformer. He took a moral science class in general. He also said that he is not talking on behalf of the family that is facing insult. Thus, he disowned the Chandrababu's family publicly.
This has irked the TDP fans and Kamma community people who have been backing the TDP. They are blasting him for the kind of video he released. Many opined that he would have kept silent instead of releasing this video. His video sounded like an insult to their community. While many TDP activists are expecting Jr NTR to steer the wheel of TDP, this video byte from him has thrown cold water on their anticipations.
On the other hand, Jr NTR used the word "arachaka palana" (anarchist rule) while mentioning about the ruling party. The YSRCP fans are blasting him for this.
They are asking, "Why didn't you open your mouth when Sharmila, Vijayamma and Bharathi were insulted by the TDP mobs. Ex Minister Kollu Ravindra asked what Baharathi was doing when Jagan was in jail. Sharmila was linked to a film actor and even at that time you didn't open your mouth. Why didn't you condemn that and call that arachaka palana? Vijayamma was asked by TDP leaders why she was putting the dot on her head, even after the demise of YSR. You didn't condemn all this. Why do you speak now?"
Jr NTR might have simply released a press note like his half brother Kalyan Ram and kept quiet. The video byte made him an enemy for both sides.