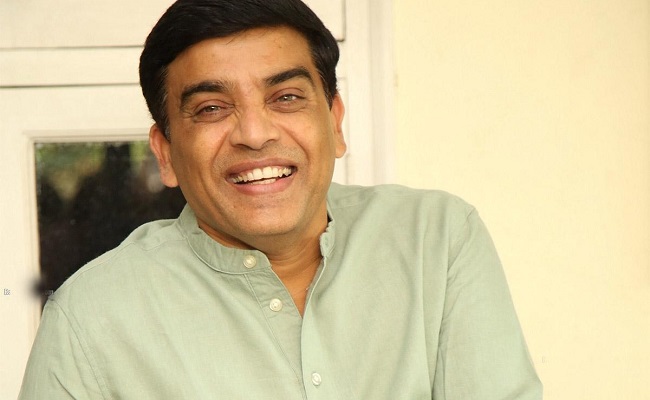 Politics attract the film personalities as they always tend to feel that their popularity becomes an added advantage to win in elections and thus exercise some constitutional power in their life. Some aim at becoming MPs and some MLAs.
Some try to fight directly in election races and some find the back droors out of influence to become MP Rajyasabha or MLCs.
Some celebs even adjust with Corporation Chairman positions. Everyone will have an aim once they find some identity in films.
Now the latest hearsay is that Dil Raju, the popular producer is aiming at stepping into politics. In fact this is not new.
There were some reports that he wanted to contest from TRS in the earlier elections. There was a grapevine that he met with KCR in this aspect at that time.
It's not known what happened later, but his political debut didn't happen till now. Whereas the same talk is sprouting up again.
Dil Raju is one of the rarest producers cum distributors whose success rate is really big. It seems that he is now focusing on the coming general elections.
He made some ground work in this regard and also decided to go to the village level for his campaign to win the hearts of the people.
Already Dil Raju is close to many people in the matter of building temples in Nizamabad region.