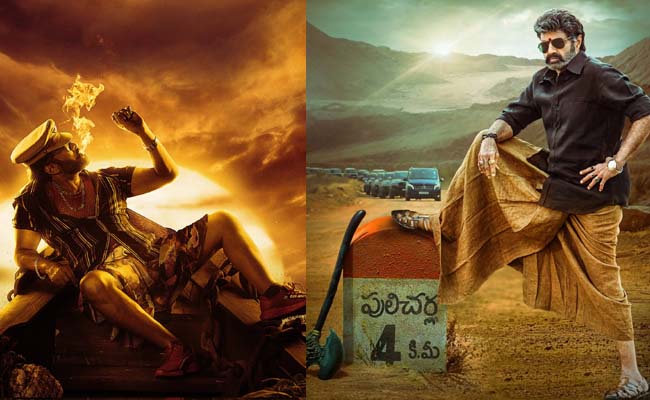 Chiranjeevi is the only senior star who has two films that have grossed more than $2 million in the United States.
With "Khaidi No.150" and "Sye Raa Narasimha Reddy," he was able to earn such a large sum at the box office in the United States.
However, his most recent films, "Acharya" and "Godfather," failed to ignite the box office. The former was a complete disaster, while the latter earned $1.2 million.
But is Nandamuri Balakrishna currently a bigger star in the USA than Chiranjeevi?
There isn't a single movie starring Balakrishna that has made $2 million. However, his community leaders' efforts have started to show that Balakrishna has a considerable market in the USA and is actively pursuing that.
The same formula was used for "Akhanda" and is currently being used for "Veera Simha Reddy."
In the USA, advance ticket sales for "Veera Simha Reddy" and "Waltair Veerayya" are now open. There is a loud "Veera Simha Reddy" trend. On the other hand, "Waltair Veerayya" is lagging behind in terms of advance ticket sales.
Is "Waltair Veerayya" lagging behind as a result of Chiranjeevi's recent films' poor box office results? Or a trick is taking place?
According to our sources, Balakrishna's 'die-hard' fans (mostly from his community) are purchasing tickets in great numbers in advance to demonstrate that the star has become more popular than Chiranjeevi.