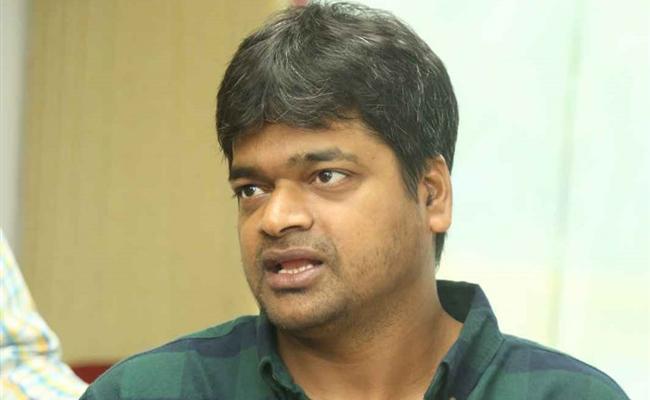 Harish Shankar has shot the film "Ustaad Bhagat Singh" with Pawan Kalyan for only three days so far and has been unable to schedule further dates with the star.
However, despite the limited footage, he is releasing glimpses of the film today in a theater for the media and fans. This seems to be a new record.
This announcement resulted in some laughs among the media fraternity, as Harish Shankar has invited the media to attend the glimpse release event at Sandhya 35mm Theatre, RTC x Roads on May 11th at 3 pm.
Many netizens have been commenting and making fun of this overaction by Harish Shankar. Furthermore, the tagline he chose for the film, "manalni evadra apedi" (who dare to stop us), has attracted even more ridicule.
One netizen wrote, ""Ninnu apedi Pawan Kalyan, Pawan ni apedi Chandrababu. inkevvadikee apalsina avasaram, aalochana ledu. chala panulu unnayi" (Pawan Kalyan stops you, and he is stopped by Chandrababu. No one else has the need or desire to stop you. Everyone is busy with their own lives).
Another netizen sarcastically remarked that if Harish Shankar is creating such a fuss over shooting for only three days, he might behave as if he has become the Chief Minister once the film is completed.
According to a social media post, Harish Shankar's controversial taglines and provocative approach may cause headaches for the producers. It is well-known how the political dialogues in the film Veera Simha Reddy caused issues for its producers.
Therefore, another netizen speculates that due to his frustration of being idle without directing a film for a considerable period, Harish Shankar might be going too far and crossing boundaries losing his balance.