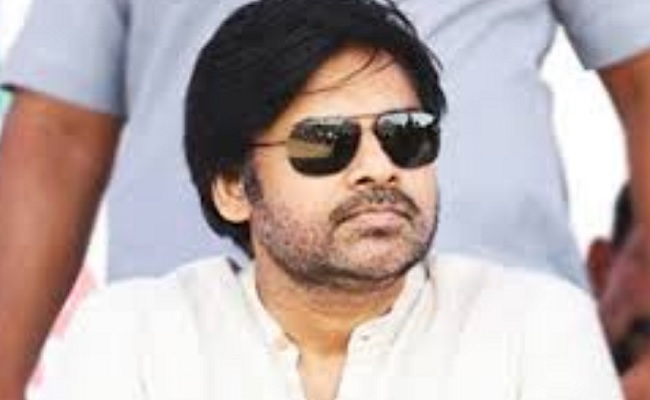 When a leading hero is on the sets acting in a film, generally its producer is also definitely available on the sets most of the time.
If under any circumstances he is compelled to go out, he ensures that somebody responsible will be there to take care of the production requirements.
This is very common in the industry, But it is difficult for the producer to be present on the every time whenever hero is there on the sets.
The reason is simple: if the producer is making a film with a big hero, it is a question of spending hundreds of crores. So, the producer has to undergo a lot of tensions in arranging money, apart from other business works.
Heroes should understand the situation of the producer and has to adjust himself with the situation. But power star Pawan Kalyan is learnt to have given an "order" to producer A M Ratnam to be present as long as he is on the sets.
In the last 10 days, Pawan took part in the shooting of Ratnam's film being directed by Krish Jagarlamudi.
He has completed one schedule, but when he noticed that Ratnam was not visible on the sets in the initial days, he reportedly made it clear to the director that the presence of producer on the sets is mandatory as long as he was participating in the shooting.
Till now, Pawan has completed shooting of his part in two different schedules in the two films that he is acting in.
While the shooting for the remake of "Pink" is going on for the scenes that do not have Pawan, the next schedule of Krish's film has not yet been finalised.
CLICK HERE!! For the In Depth Updates on all the OTT Content