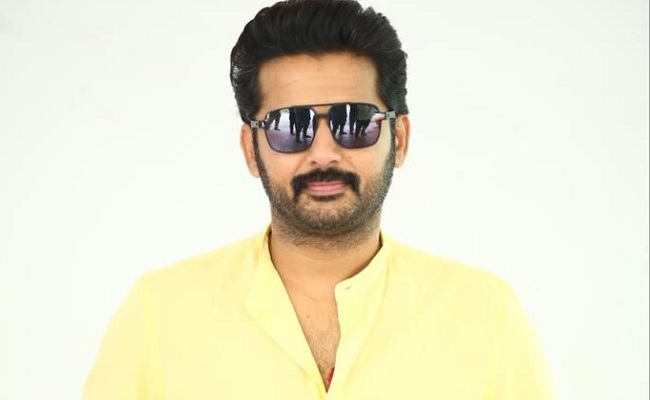 It is hard to come to confirm the veracity of certain things in the digital world. But before confirming something as fake, it makes its journey around the world.
Now the plight of SR Rajasekhar, who is the new director and old editor is something to be discussed. Some controversial tweets were circulated in social media in his name.
He condemned them and complained against those fabricated tweets with all proffs. But no one one knows what had happened to the investigation part.
But hero Nithiin is worried that these fake tweets may damage the prospects of his film. It is common to see heroes holding press meets before the release of their films.
But Nithiin avoided press meets for the upcoming film Macherla Niyojakavargam only for the fear of facing certain questions from the reporters.
He called on the reporters of only four dailies and two channels and gave them interviews.
He is afraid to face the media as he knows that if he speaks something and gets that conveyed to the public in some other way, things turn upside down.