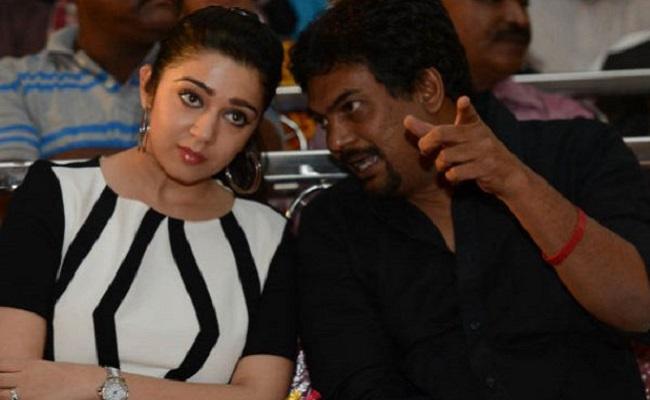 Had 'Liger' been successful the plight of Puri Jagannath would have been different. Bollywood might have lined up at his office. But the situation is different now. As 'Liger' flopped, a lot of pressure is mounting on Puri Jagannath now.
But surprisingly nobody is saying that Puri is a spent force. There are many producers who are ready to give projects to him, but on one condition. They want Charmme away from the project. There is no clarity on why such demand is coming up.
My Home Group is ready to make a film in the direction of Puri Jagannath with Balakrishna in lead. They spent Rs 10-12 Cr on 'JGM' which was shelved.
Still they are ready to work with Puri again and get that investment compensated. But they are putting conditions that the film shouldn't be made on the banner of Puri Connects.
Same is the case with Chiranjeevi-Puri film where they are insisting not to bring in Puri Connects banner.
Sources say that a senior director who is very close to Puri Jagannath has been trying to separate Puri and Charmme professionally. But now, with the failure of Liger, the wish of that senior director seems to be getting fulfilled.
Will Charmme break up with Puri professionally for his good? We have to wait and see.