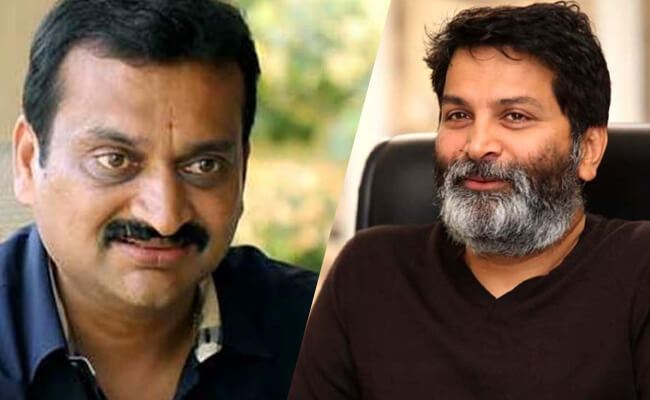 Did the split between Renu Desai and Pawan Kalyan occur naturally or was it caused by someone?
Now, the reason for all these issues resurfacing seems to be the actions of Bandla Ganesh. Today, Bandla Ganesh posted two tweets that have gained significant attention.
The first tweet suggests that if someone wants to become a film producer, they need to give a substantial gift to 'Guruji'.
The second tweet is even more sensational, stating that 'Guruji' possesses the power to separate individuals, be it husband and wife, father and son, or a guru and his disciple.
Although not explicitly stated, the term "Guruji" is widely believed to refer to Trivikram by Twitter users and individuals associated with the film industry. Bandla Ganesh's tweets have sparked discussions and speculations.
The reference to husband and wife is presumed to relate to Pawan and Renu, while father and son could be NTR and Balayya Babai. As for guru and disciple, it is thought to be referring to the relationship between Bandla and Pawan.
If these assumptions hold true, it implies that Trivikram has been the only person who has maintained a lasting connection with Pawan. Many others have grown close to him only to drift apart later.
Even a trusted friend like Sarat Marar has distanced himself, with rumors suggesting Trivikram's involvement.
In essence, Bandla's tweets have resurfaced old matters, prompting questions as to why Bandla indirectly attacked Trivikram today. It remains a puzzling question with no apparent answer at the moment.
It should be recalled that nothing is well between Bandla and Trivikram from quite long time. Even during the pre release event of Bheemla Nayak, Bandla's alleged audio call was leaked where he addressed Trivikram with a cussword.
It should also be recalled that a heroine cursed Trivikram indirectly in the matter of Pawan Kalyan. So, many fingers are pointing towards Trivikram now for his alleged controversial behavior.