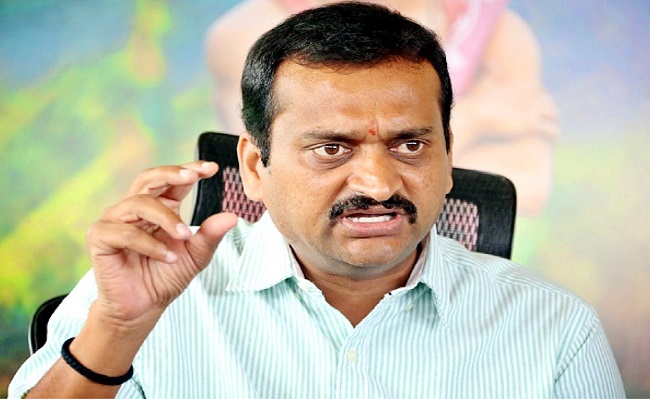 Bandla Ganesh has enough craze in the public though he is not actively producing films.
His controversial statements and the over dramatic speeches during the audio functions made him more popular than anything else.
Bandla has a unique quality as per the industry sources. He never does anything for free.
Recently a director approached him to give dubbing for a character. To this Bandla quoted something and the director didn't call back again.
Venu Thottempudi is acting again in Ramarao On Duty after a long time. Sarath Mandava, the director requested Bandla Ganesh to give dubbing for that character. He said ok and asked the production team to come to his touch.
When they contacted him, Bandla asked for Rs 5 lakh as remuneration. To this, the team kept quiet and didn't call him back.
No one knows how the director felt that Bandla's voice would suit Venu Thottempudi. Probably, he might have thought that it would be out of the box.
On the other hand, Rs 5 lakh is not really a big deal for a film of this size, if they really want to get something important. The price quoted by Bandla is not really exorbitant, say the sources.