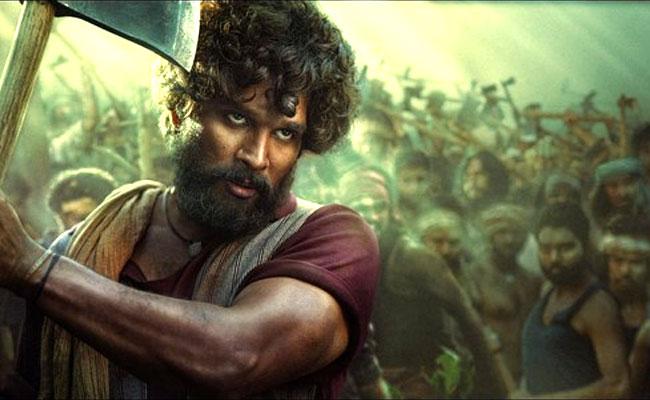 Allu Arjun and director Sukumar's "Pushpa" has ended its theatrical run in almost all areas. It went on drawing collections till the Sankranthi period.
Although it is still running in the theaters, the collection has been hardly noticeable. With this we can declare that the theatrical run of "Pushpa" has come to an end.
What is the final result? Here's the answer.
"Pushpa" is a blockbuster in Hindi. The film is also a blockbuster in the Tamilnadu region. The film surpassed all expectations in these two regions.
No one thought the film would collect such a massive amount in the Hindi market. It stunned the Trade pundits as well. Mumbai region contributed to its big figure immensely.
The film failed to click in Karnataka and Andhra Pradesh. Due to ticket prices and other reasons, the film lost heavily in Andhra and Ceded regions.
Even though Allu Arjun is called Mallu Arjun, the film has not done any exceptional business in Kerala. It is a hit in Kerala, but many thought it would make a big impact there as it also has Fahadh Faasil as the lead cast. Finally, the Malayalam version is a mere hit, not a blockbuster.
Overall, "Pushpa" is a blockbuster/super hit in terms of its overall gross considering all versions. It helped the production house - Mythri Movie Makers – establish the name as one of the premiere production banners in the country.
The film also proved that Allu Arjun has further widened his reach in other markets.
Pushpa – Final Collections
Nizam - 39 Cr share
Ceded - 15.80 Cr share
Andhra – 30 Cr share
Kerala - 11.50 nett
Karnataka- 9.30 Cr share
Tamilnadu- 22 Cr gross
North India - 85 Cr nett
USA - $2.4 million gross