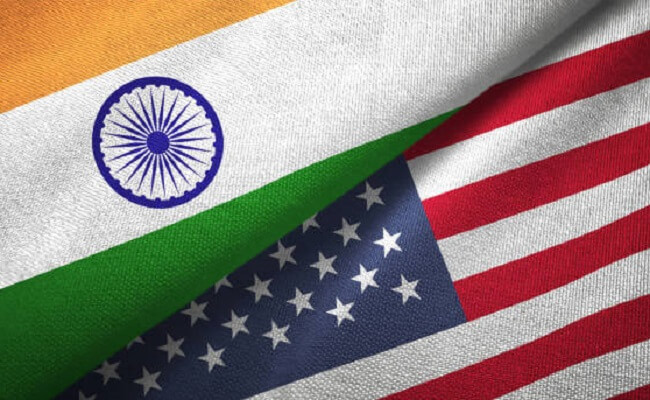 This is a message that is in wide circulation on whatsapp and other social media platforms. It's all about how the family-system in the USA has been suffering with some practices.
Though the major part of this message deals with cooking food at home, it has also addressed about the babies born to unmarried women etc. This is an interesting read for many and thus it became viral.
Here is the message:
"What happened in the United States, when cooking at Home stopped ? Famous American Economists of the 1980s warned the American people:
The Kitchen has already been outsourced to companies, and if the Elderly who used to give Childcare, is also outsourced, then family responsibilities and its relevance, will be destroyed."
But very few people listened to their advice.
Cooking at Home has almost stopped.
And the habit of ordering Food from outside ( it is now the Norm), has led to the extinction of American families as Experts had warned.
Cooking with Love, means connecting with the Members of the family with affection.
Culinary Art is not cooking alone. The Focal point is, family Culture.
If there is no Kitchen, just a bedroom, it's not a family, it's a Hostel.
What about American families who closed their Kitchen and thought that the bedroom alone is enough?
In 1971, almost 72% of the U.S. Households had a Husband and Wife, living with their children.
By 2020, it will have fallen to 22%.
Families that lived together earlier, are now living in Nursing homes (Old Age Homes).
In the United States, women now make up 15% of single-member Households.
Men make up 12% of single-family Homes in America
19% of Homes in America are owned either by a Father or a Mother living alone.
6% of Households in America, are classified as Male-Female shelters. (living together).
38% of all babies born today in America are born to unmarried women.
Half of them are Girls, going to schools in America.
About 52% of first Marriages in the United States end in a Divorce because of this mess.
67% of second marriages are problematic.
The Bedroom is not just the Home. If there is no kitchen and only a bedroom exists, then it is not a complete Home.
The United States is an example of the breakdown of the Institution of Marriage.
Our Feminists will buy Sweets in shops and celebrate, even though the families in India are gradually destroyed like the families in America.
Mental and Physical health deteriorates, when families are destroyed.
Eating outside Food, can make the body Fat and susceptible to infections, besides unnecessary spending
So Cooking at Home is not the only reason for the well-being of the Family.
Physical health and Mental health are also essential to the country's Economy.
That's why Elderly people in our house, used to advise us to Avoid eating outside
But today we eat with our family in a restaurant ... ",
Ordering and eating Food cooked by strangers Online through Swiggy & Zomato,
is becoming fashionable even among the highly educated, Middle-class people.,
This Habit will be a long-term disaster ...
If those Online Companies that psychologically decide what we should eat ...
Our Ancestors, before going on any outing, used to cook and carry Home-made Food
So cook at Home, eat together and live happily. Apart from wholesome Food, it has love and affection embedded in it".