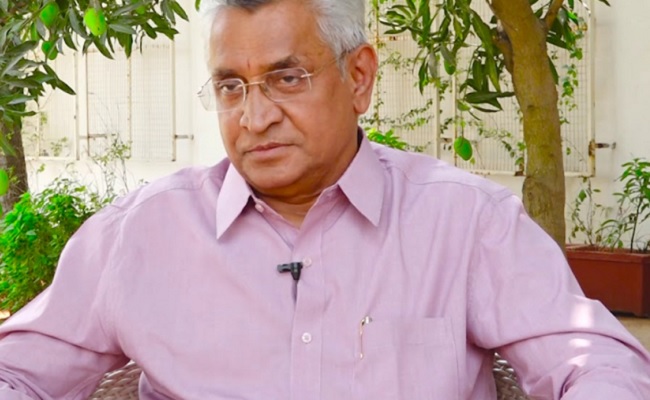 Padma Bhushan KI Varaprasad Reddy, the Founder of Shantha Biotechnetics revealed a shocking incident he faced with the ex Chief Minister Chandrababu Naidu.
In his words, "That was in 1997 when IK Gujral was the Prime Minister. He wanted to come to Hyderabad and launch our product. Ours was the first indigenously developed recombinant hepatitis B vaccine ever developed in India with local technology. It was completely swadeshi. It was also a coincidence with the 50 years of Indian Independence.
So, the Prime Minister's office called me and I went to meet him. He said that he will be coming on August 18th to launch the product and asked me to talk to CM Chandrababu Naidu.
I tried to meet Naidu but he didn't give me the appointment. After lobbying through my cousin Somireddy Chandramohan Reddy who was a Minister in his Cabinet, I could meet Naidu at the Assembly in the zero hour.
Naidu, the CM, didn't talk to me eye to eye. He looked at his secretary and asked the size of the project. When I said Rs 20 Cr, he replied, "We have no time".
I continued, "Sir! The Prime Minister agreed to come and inaugurate this. As per protocol you should be available with the PM".
To this came a reply from him, "So, what..a Prime Minister!? We are making Prime Ministers".
I came out and informed the PM's office. Then he sent Renuka Chowdary, the Health Minister in his cabinet to inaugurate the product".
That was the attitude of Chandrababu Naidu. It is clearly understood that he values any product or person only by the so-called 'size of the project' but not by its virtue and value to mankind.
The Government of India awarded Varaprasada Reddy the Padma Bhushan award for his contribution in the field of science and engineering.
ప్రపంచమంతా కీర్తించిన తెలుగోడి గొప్పదనాన్ని గుర్తించడానికి నీకు రాజకీయమో లేక ఇంకేదో అడ్డొచ్చింది. నువ్వో విజనరీ.. తెలుగుదేశం పార్టీ తెలుగోడి ఆత్మ గౌరవం కోసం పెట్టిన పార్టీ, దానికి పచ్చ కుక్కల జాకీలు @ncbn 🤮 pic.twitter.com/3ORMGw9Fly

— విష్ణుమొలకల (@naren959) May 16, 2021
Click Here for Latest Direct-to-OTT Releases (List Updates Daily)