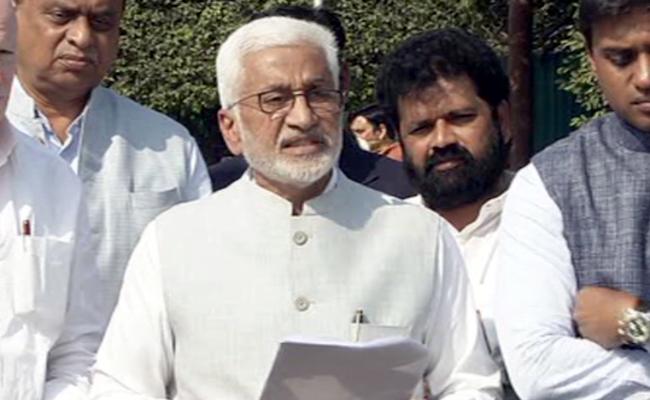 YSR Congress party general secretary and parliament member V Vijay Sai Reddy on Friday strongly pitched for implementation of "Amma Vodi," the flagship scheme of the Y S Jagan Mohan Reddy government in Andhra Pradesh, all over the country.
Sai Reddy introduced three private member bills in Rajya Sabha – one on implementation of Amma Vodi across the country, payment of unemployment allowance and increasing the punishment for attacks on places of worship. The bills are yet to be taken up for discussion.
Introducing the private member bill seeking to amend the Right of Children to Free and Compulsory Education Act, 2009, the YSRC MP said the objective of this amendment bill was to increase the enrolment of students in the educational institutions substantially by extending financial assistance to the mother or guardian of the students.
He suggested that the scheme, being implemented in Andhra Pradesh, be extended to all states in the country.
Similarly, Sai Reddy introduced another bill seeking payment of unemployment allowance to all the unemployed people in the age group of 21 to 60 years. This would create some kind of security among the unemployed.
He also introduced another bill demanding stringent punishment including imprisonment to those who indulge in attack on the places of worship and desecrate them.
He wanted that an amendment be made to the Indian Penal Code, enhancing the imprisonment from two years to 20 years for such people attacking the temples and religious places.
Interestingly, Sai Reddy attributed the recent attacks on temples to the opposition Telugu Desam Party. He described the TDP as "Temple Destruction Party" and said the bill would put an end to the atrocities of the TDP and safeguard the law and order in the state.