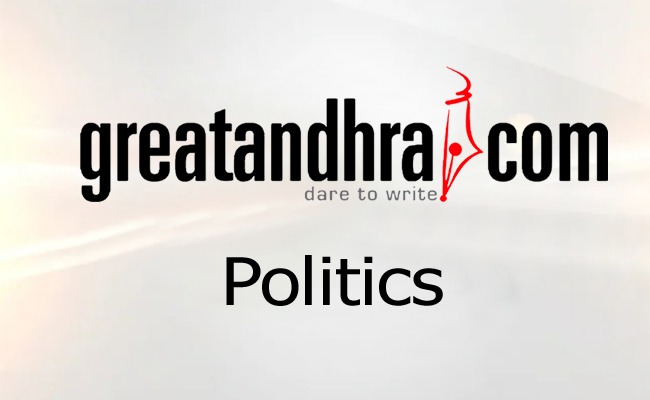 As the sun sets down, it surely will usher light the next day. A leader who fought for the woes of the people, a leader who confronted the diktats of Delhi to uphold the Telugu pride, a leader who uncompromisingly relayed that he rejects the division proposal unless certain issues are addressed. The leader who would be by the people for the people and to the people. Yes we need that leader. We want Y.S. Jagan!
Every now and then the country gives birth to a leader who will rise to the occasion and work for the people. Y.S. Jagan was born into a family that worked for the cause of the people. His father Y.S. Rajasekhara Reddy who spent his entire life in Congress for the betterment of the society forsook his life while on the line of duty.
Undeterred, Y.S. Jagan started to console the people who lost their dear leader, but a 125 old party that stands even today on the foundations of the Gandhi family quickly disowned Rajasekhara Reddy and his family. Upset yet like a gallant soldier he stood by the people, inviting judicial and bureaucratic fabrications. Despite being confined to Jail his party registered an astounding win much to the surprise of the political pundits, including his win creating a political Tsunami.
The strongest asset of Y.S. Jagan is his conviction, his desire to serve the people. Unfathomed by the bulldozing of other parties he was in the midst of the people for 4 years. His challenge was rock solid which shook the entire state, including the 125 grand old Congress party and brought much distress to the 30 year old Telugu Desam party, result Chandrababu Naidu relied upon couple more working hands namely: Narendra Modi and Pawan Kalyan to win the election in Andhra Pradesh.
Looking at the past trend CBN took 13 years to become CM (albeit deceitfully), took 15 years for YSR and 13 years for KCR. So remind yourself hell is not broken lose, he is only 42 years, a man of persuasion, an unfathomed man who will play a role of an excellent opposition leader reminding all that he is by the people. Pointless to bother the gobbles of Yellow Media he will soon find a permanent place in the hearts of the people.
Remember if other parties claim they are like ocean, an ocean that tries to find a way by trespassing the mountain, yet the mountain stands like a chivalrous solider for the welfare of the people. Y.S. Jagan is the mountain!
Jagan Sena
Disclaimer: The opinions expressed within this blog are the personal opinions of the author. GreatAndhra is not responsible for the accuracy, completeness, suitability, or validity of any information on this blog. All information is provided on an as-is basis.