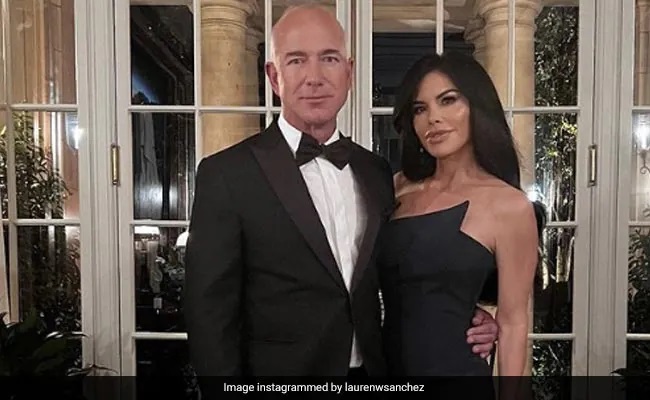 According to sources cited by Page Six, Amazon founder Jeff Bezos and his girlfriend Lauren Sanchez are now engaged.
The couple is currently in France for the Cannes Film Festival, where they have been attending various star-studded parties.
Speculation about their engagement has been circulating for months, partly fueled by rumors about a large heart-shaped ring worn by Sanchez, as reported by Page Six.
Bezos and Sanchez, a former broadcast journalist, began dating in 2018.
Their relationship became public in 2019, but they kept a low profile until Bezos finalized his divorce from his wife of 25 years, MacKenzie Scott, as stated by Page Six.
Bezos and MacKenzie have four children together.
According to Page Six, MacKenzie received $38 billion in the divorce settlement, with half of it pledged to charity. This settlement made her the third richest woman in the world, owning 25 percent of the ex-couple's joint stock in Amazon. Bezos, however, retained voting control over her nearly 20 million shares.
In November 2022, Sanchez expressed her intention to follow in the footsteps of Blue Origin's founder and travel to space.
She mentioned, "It'll be a great group of females," referring to the potential crew for the space trip.
Sanchez was previously married to Patrick Whitesell, with whom she has two children, Ella and Evan. She also has a 22-year-old son named Nikko with former NFL player Tony Gonzalez, according to Page Six.