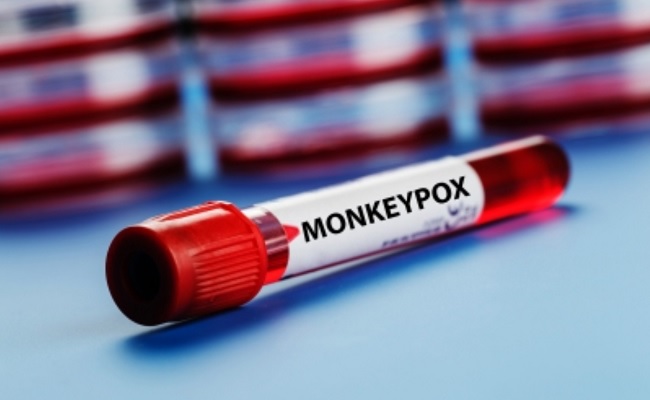 Houston, USA: The WHO has declared the current Monkeypox outbreak as a public health emergency. As of August 9, 2022, nearly 32,000 cases have been reported worldwide, including India and the USA. Various health agencies around the world are responding to contain the spread and prevent infections.
Monkeypox is caused by a virus that is much harder to contract from person to person. Monkeypox is a member of the Orthopoxvirus genus, which includes the virus that causes smallpox. Although the risk of acquiring monkeypox is low, this infection is a public health issue whose burden can be reduced through proper practices.
Q1. How is Monkeypox spread? The monkeypox virus typically spreads through direct contact with respiratory secretions, such as mucus or saliva, or skin lesions (e.g., sexual contact). Some superspreading events include air travel, large gatherings, and multiple-partner sex.
Q2. Who is at risk of getting Monkeypox? Anyone who has prolonged, close contact with an infected person is at risk. The virus can spread through close skin-to-skin contact. Although monkeypox can be transmitted during sexual activity (in young men and adults), it is not considered a sexually transmitted infection (STI) since it can be acquired from other sources. Common modes of transmission include close contact with infected people or contaminated items used in offices, restaurants, and parties.
Q3. What are Monkeypox symptoms? Monkeypox symptoms are similar to smallpox symptoms, but milder. The monkeypox incubation period is about 7 days and symptoms develop in 17 days. Most patients show "flu-like" mild symptoms with fever, malaise, headache, and fatigue, often with swollen lymph nodes. Skin lesions appear after infection as a rash with small firm or "rubbery" pimples on the face, mouth, eyes, hands or genitalia. In addition to pain in anorectal and sexual regions, sore throat and tonsilitis have also been reported.
Q4. How to prevent the spread of infection? With proper personal hygiene, the risk of transmission of monkeypox is low. Patients with suspected or confirmed monkeypox infection should be masked immediately, have lesions covered with a sheet, and be placed in isolation. They should avoid close contact with others until the skin lesions are completely healed, which can take several weeks.
Q5. Is there testing for Monkeypox? Testing for monkeypox is limited; thus, individual diagnosis, containment, and prevention is challenging. Any unusual "skin lesion" on face, mouth, hands, and genitalia, particularly in the anogenital area, should be investigated. Like with smallpox, people with monkeypox infection should remain in isolation for the duration of illness, which typically lasts 2 to 4 weeks.
Q6. What is the current treatment for Monkeypox? For most patients, monkeypox is not life-threatening. Mortality is rare. Treatment is symptomatic, including pain medications. Currently, there are no antivirals approved for monkeypox. Tecovirimat, a smallpox drug, is being explored for severe disease or cases with co-morbid risk factors. This medicine is available under an FDA's expanded access or "compassionate use" program.
Currently, 2 vaccines can be used to prevent monkeypox: the JYNNEOS vaccine (FDA approved for smallpox and monkeypox), and ACAM2000 (approved only for smallpox but granted an expanded-access for use against monkeypox). Both vaccines can be administered as postexposure prophylaxis up to 4 days after exposure.
The virus is not spread by casual contact. Research is ongoing into the potential airborne and respiratory droplet spread of monkeypox. Overall, good hygiene and healthy lifestyle practices (such as those learned from COVID-19) can protect people from the viral illness.
Dr. Samba Reddy (USA)