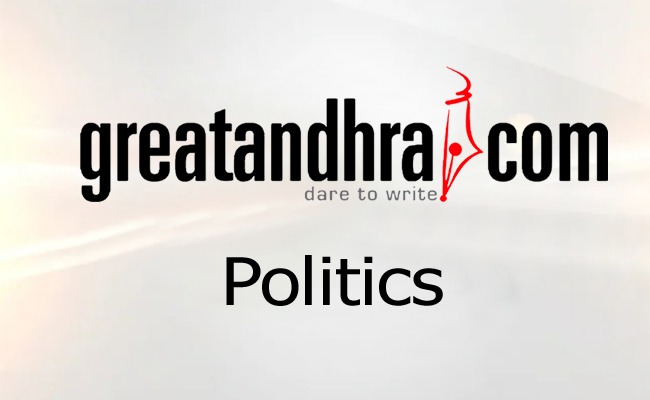 Dr. Y.S. Rajasekhara Reddy Foundation has organized its Annual Food and Clothing Drive in several cities across the US.
With the food we collected and cash we donated, over ten thousand healthy meals to the poor and hungry were provided at various orphanages/food banks on January 24th/25th, 2015 (Saturday/Sunday).
Dr. YSR Foundation - Atlanta charter served dinner to over 600 people at The National Coalition for the Homeless, Atlanta, Georgia, along with collecting and donating clothes to the same facility. The annual food and clothing drive in the memory of Dr. YSR was made possible with the enthusiastic participation of several YSR followers of Atlanta.
Dr. YSR Foundation - Austin charter has organized feed the hunger event at local Austin Resource Center for the Homeless (ARCH). Our volunteers distributed 250 meals to homeless and less fortunate people. Narayana Reddy Gandra, Konda Reddy Dwarsala,Venkat Namala, Vasanth Vuyyuru, Pradeep Reddy Chowti, Srinivasa Chinta, Venkat Gotham, Mohan Reddy, Ramahanumantha Reddy Mallireddy, Lokeswar Reddy Nusi, Murali, and Suresh have participated in this event.
Dr. YSR Foundation - Charlotte charter has organized food drive and donated the food to The Christian Mission at Mooresville. The Christian Mission officials have appreciated the organizers of this event for coming forward and donating food. Raghurami Reddy Etukuru, Raghu Ariga, Sanjeeva Reddy, Animi Reddy Mortala, Kiran Ankireddy, Venkat Varaprasad, Venkatesh Nukala, Venkat Rangareddy Sabbasani, Singal Reddy Srinivas, Radhakrishna Reddy Kaluvai have helped in this event.
Dr. YSR Foundation - Dallas charter has collected money for the Food Drive and donated to North Texas Food Bank. Food Bank officials praised the organizers of this event for organizing this event to feed the less fortunate people. With the money given to the Food Bank, they could serve 3,348 healthy meals. Darga Nagireddy, Srinivasa Obulareddy, Ravi Ariminda, Viswanatha Kichili, Jayasimha Reddy Palagalapalli, Rami Reddy Buchipudi, Venkat Kattamudi, Subba Reddy Kondru, Subba Reddy Karnati, Narasimha Reddy, Yashwanth, Sudhakar Reddy, Phalgun Veereddigari, Chandrasekhar Reddy, Nagaraj Challa, Vijay Sunil Suraparaju, Anil Menta, Srinadh Reddy, Sunil kiran, Kranthikiran Chirra, Kishore, Jayachandra Reddy, Uma Kurri, Sankar Obili, Ramana Potluru, Pavan Pamudurthy, Mahesh Pabba, Satish Bommineni, Srinivas (Richwoods), Rajavenkat kondu, Bhaskar Gandikota have helped in this event.
Dr. YSR Foundation - Detroit charter has organized a food drive, prepared the food and served Lunch to about 150 homeless people at The Salvation Army MATTS thanks to all the YSR followers that helped organize this event.
Dr. YSR Foundation - New Jersey charter has organized a food drive and donated to the food to Saint Peters orphanage in Denville, NJ. This orphanage has been serving the needs of kids and they really appreciated the efforts of Dr. YSR Foundation. Thanks to Volunteer Committee Chair Sathya Pathapati for deciding to donate food to orphanages instead of spending lavishly on his son's birthday. Dr. YSR Foundation appreciates Sathya for his great heart. Alla Rami Reddy, Shiva Meka, Vijay Battula, Sathya Pathapati, Sunitha & Bhanoji Reddy, Venkat Maddigapu, Ramesh Kolli, Krishna Reddy Kallam, Harinath Kurukunda, Swathi, Rajesh Sanikommu, Narasa Reddy, Sai Selena, Sreya, Namrata, Rajeev, Rahul, Roji have helped in this event.
Dr. YSR Foundation - New York charter has organized food drive and donated the food to local food bank called "People to People". This food bank prepares and delivers food to orphanages and less fortunate senior citizens. Officials at People to People appreciated the charter's efforts and thanked for donating food for the last 3 years. Vishnu Kotimreddy has helped organizing this event along with other YSR Followers.
Dr. YSR Foundation – Raleigh, NC charter has organized food drive and collected the food and planning to donate to local food bank. Eswar Reddy has coordinated the event with the help of Srinivasa Reddy Edula, Ram Kotra, Srinivasa Reddy Valichekkagari, Prasnna Kokkanti, Srinivas Reddy Aula, Narasimha Reddy Narravula, Gopichand Reddy and other YSR Followers.
YSR Foundation thanks all the volunteers and invites everyone else to participate in future Foundation activities.
Photos Link
https://plus.google.com/photos/106707048411262630345/albums/6109430476255216497
Video:
http://youtu.be/yXb1u7J0KhM
Click Here for Latest Direct-to-OTT Releases (List Updates Daily)