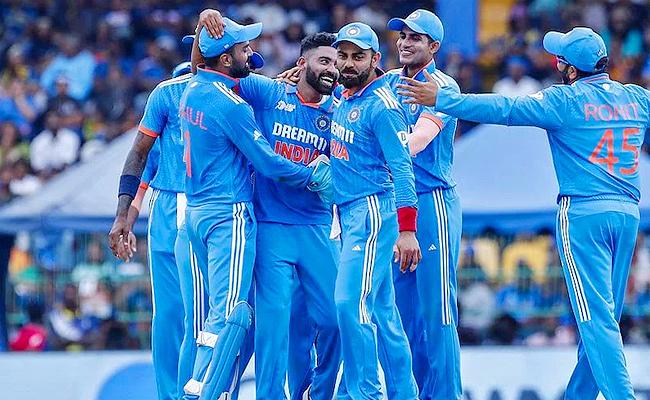 It's been a perfect World Cup for Team India— 10 out of 10. Having beaten every team on their way to Sunday's final, M/s Rohit Sharma & Co. are all geared up for one last push at the gigantic Narendra Modi Stadium here.
In an air-conditioned room packed with press personnel in Chennai on October 7, Rohit Sharma was asked about "unfinished business".
Calm and laidback in these settings, the India skipper would respond by invoking Sachin Tendulkar's quest to win the 2011 ODI World Cup and say he's chasing a similar goal.
"Yeah, it will be nice to win a World Cup. It's the biggest prize that you can have in your career," he said. "But there's a way to do it. There's a procedure that you need to follow. There's a process to it."
That process has been followed to perfection, with ten commanding victories and many memorable performances shaping a hitherto flawless campaign.
In another air-conditioned room on Saturday, this time in Ahmedabad and with a larger audience hanging onto his every word, Sharma was reminded about "unfinished business".
And he repeated what he had said six weeks ago. "Yeah, it'll be nice to win the World Cup. In the same tone, I want to say it now again, the same thing."
Like then, Australia, five-time champions in this format, are India's opponents. But if Sharma's statement in Chennai came at the start of the World Cup, the difference now is that his reiteration comes ahead of the final in Ahmedabad on Sunday.
India are now just one step away, and the promise of reaching hallowed territory, alongside the Indian teams of 1983 and 2011, stares them in the eye.