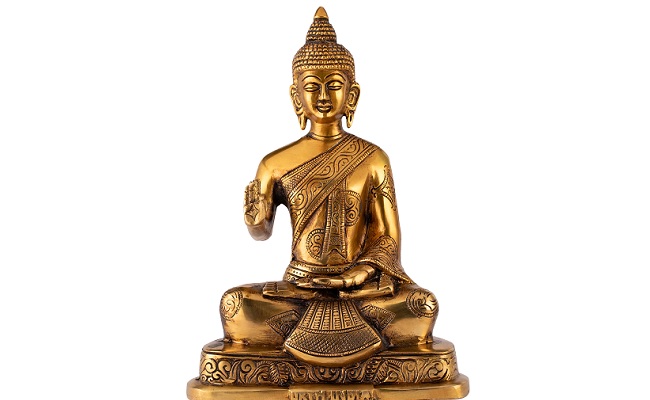 Embrace the past with UrthIndia's Brass Buddha – a touch of timeless tradition and a step back into rich heritage.
Are you looking for a touch of peace and positive energy in your home or office? UrthIndia.com has just the right thing for you – our exclusive Brass Buddha statues!
Having a Brass Buddha from UrthIndia in your space means inviting calm and positive vibes into your life. It's more than just a decoration; it's a source of good energy, making your home or work area feel more relaxed and balanced.
Every Brass Buddha from UrthIndia.com is made with care, keeping our rich traditions alive. It's a high-quality piece that brings a bit of our ancient culture right to your doorstep.
Place the Buddha in your northeast corner to bring wisdom and clear thinking to your space. It's great for your prayer or meditation area, helping you find your inner balance and peace.
A Brass Buddha is a beacon of tranquility and reflection, encouraging a life of mindfulness and kindness in the midst of our hectic lives.
But remember, our collection at UrthIndia.com is limited. These Buddhas are not just statues; they're your personal source of harmony and good vibes.
So, don't miss out! Visit UrthIndia.com to get your Brass Buddha and feel the positive change it brings to your life and space. Shipping internationally!
Content Produced by Indian Clicks, LLC