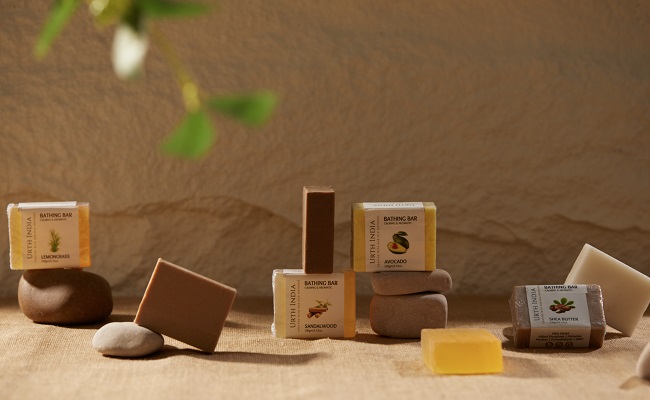 Experience the allure of Indian ancient fragrances with our exquisite soaps, meticulously crafted to transport you to a world of rich, aromatic traditions and soothing, natural scents.
A properly formulated soap, containing natural cleansing ingredients and a pleasant Indian fragrance, can make both your day and night truly enjoyable.
UrthIndia offers a range of bathing soaps that are crafted from unique blends of gentle cleansing elements, ensuring they are skin-friendly.
These soaps are also available in a variety of fragrances that are found in the nature or Indian Subcontinent.
Take a leap into a romantic journey with UrthIndia soaps, and experience the enchanting aromas we provide.
Our soaps are available in different fragrances each season, so be sure to grab the special bunch of fragrances of the current season and indulge in a refreshing bathing experienc.