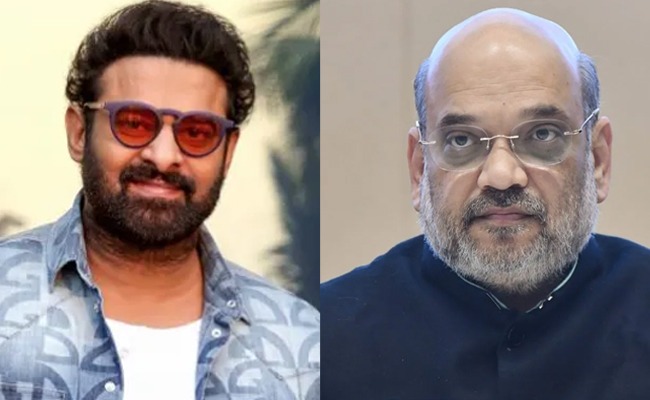 Amit Shah, Union Minister for Home and BJP's chief strategist, is arriving in Hyderabad for the second time within a fortnight.
On his last trip, he met Young Tiger NTR and had a one-on-one meeting with him. His meeting with NTR created a political storm.
The latest buzz is that Amit Shah will meet Prabhas this time. Amit Shah will attend Telangana Liberation Day celebrations on 17th September.
Political pundits say Amit Shah has plans to meet Prabhas and offer his condolences to their family on the death of Krishnam Raju.
Krishnam Raju, who passed away on Sunday (September 11), was a BJP member and a former Union Minister.
For Amit Shah, it will be a double bonus. If he offers condolences personally and meets Prabhas, the act will help his party.
We have to wait and see whether these speculations turn true or not.