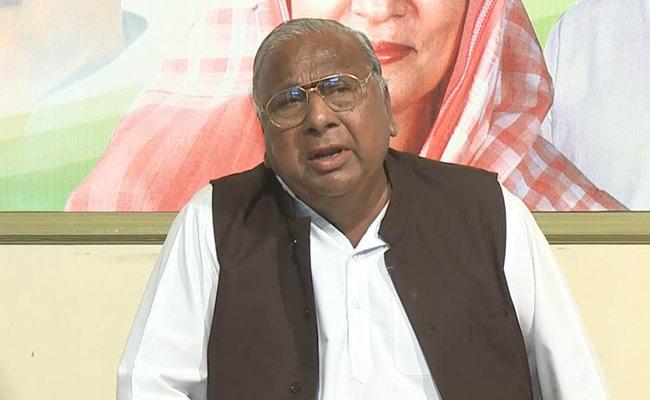 Veteran Telangana Congress leader and former Rajya Sabha member V Hanumantha Rao, who has been waging a battle against Pradesh Congress Committee president A Revanth Reddy, is pissed off with the media reports linking him with the Telangana Rashtra Samithi.
On Monday, VH lodged a complaint with the Assistant Commissioner of Police, Cyber Crime Police Station, Hyderabad, alleging that some vested interests had posted a morphed photograph of him and PCC working president T Jagga Reddy with chief minister K Chandrasekhar Rao in the social media.
The photograph carried a caption stating that VH and Jagga Reddy were supporting the chief minister. The photograph has gone viral in the social media, trolling both VH and Jagga Reddy.
"This is just absurd, meaningless, false, very provocative and highly objectionable. It has come up as a big scar on my long political career and my clean image. People from various parts of Telangana are enquiring me and asking me as to when I would join the TRS party," he alleged.
VH said he was a true, dedicated and senior Congress party leader, who started his political career long back with the Congress party.
"I am loyal to the Gandhi family - former prime ministers late Indira Gandhi, late Rajiv Gandhi, Sonla Gandhi and Rahul Gandh," he said.
He alleged that in the past, too, there had been insulting derogative, and humiliating remarks against him by his rivals in television debates, social media and over telephones.
"I have never come across with such type of remarks in my long political career. I request you to kindly Investigate who actually is behind this social media mess causing huge damage on my political life and register case on the culprits. Please take action against the perpetrators of such malicious campaign," he said.