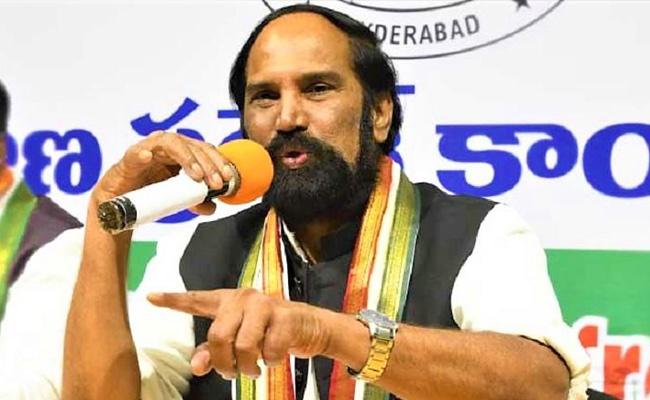 The Congress party in Telangana is still a force to reckon with and still has a considerable vote bank. But the problem lies with its leaders who always try to sabotage each other's chances, instead of putting up a spirited fight together.
Right now, the Congress has to focus on the forthcoming elections to Greater Hyderabad Municipal Corporation (GHMC).
Forget about capturing the GHMC, it has to prove its existence in the city at least by winning a dozen divisions out of 150 seats.
But going by the kind of internal bickering in the party, it looks like the Congress is never going to improve its position. It was once again evident from the open fighting in the party on Tuesday.
The Congress leaders assembled in Gandhi Bhavan under the leadership of PCC president N Uttam Kumar Reddy to discuss the strategy for the GHMC elections.
But instead of working out a plan of action, the party leaders indulged in abusing each other and even went to the extent of fisticuffs.
AICC official spokesman Dasoju Sravan and PCC spokesman G Niranjan abused each other in filthy language on some issue and even started pushing and attacking each other. Apparently, there were differences over the selection of candidates for the GHMC elections.
The PCC chief had a tough time in controlling the warring groups and bringing normalcy in the meeting. It is learnt Sravan has lodged a complaint with the party high command in Delhi against Niranjan.
And this is not a new development in the Congress party. Whenever the party leaders attend a crucial meeting, there would be fighting among the leaders.
In the past, too, senior Congress leader V Hanumantha Rao was pushed out from the dais by Niranjan and others.
No wonder, TRS president and chief minister K Chandrasekhar Rao is absolutely sitting pretty over the party victory in the GHMC elections.
He told the party leaders that the Congress might not get even a single digit in the elections.